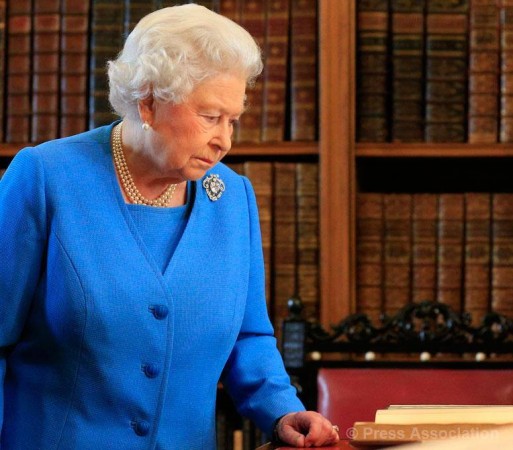 People in England and many around the world are eagerly awaiting Kate Middleton and Prince Williams' second child. London is busy with festivities as it gears up to welcome the younger sibling to Prince George, and god-willing, the spectacular coincidence of the royal baby sharing birthday with his/her great-grandmother is highly likely.
Though there are no reports on the exact due date of the Duchess, the streets of London have been blocked off until 30 April. Therefore, it is likely that the child may be born on 21 April, thereby sharing birthday with Queen Elizabeth II.
Queen Elizabeth, who was born at 2.40 am (GMT) on 21 April 1926, is the elder daughter of Prince Albert, the Duke of York (later King George VI) and Elizabeth, Duchess of York (later Queen Elizabeth). The Queen of 16 Commonwealth member states, however, celebrates two birthdays; one on her actual birthday of 21 April, privately, and another on a Saturday in June, publicly. The only public celebration on 21 April every year is a gun salute at the Royal site in Central London.
Whether or not the royal baby shares birthday with the great-grandmother, they will share the same birth month of April and fans of the unborn child have already started camping outside St Mary's Hospital, where the Duchess of Cambridge will give birth in the Lido Wing, the same place where Prince George was born.
The royal baby could also be sharing birthday with the parents' wedding anniversary. In fact, 29 April marks the fourth anniversary of Kate Middleton and Prince Williams' wedding at the Westminiser Abbey.