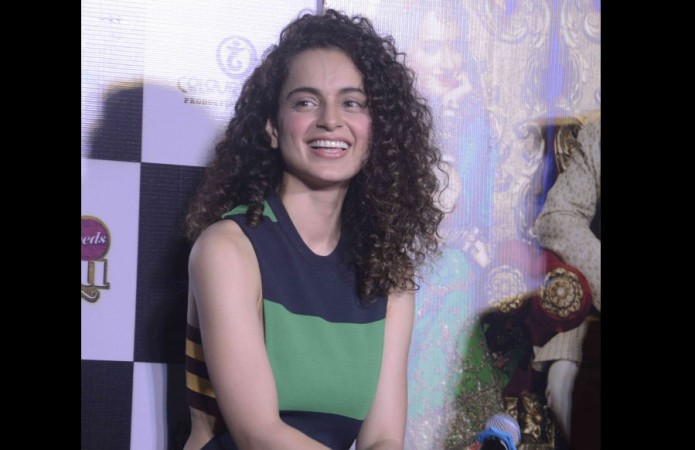 Kangana Ranaut is all set to feature in Ketan Mehta's upcoming movie on Jhansi ki rani Laxmibai and the actress said that it could be the "climax in her acting career."
Kangana will appear in an action avatar as she will portray the fierce Rani Laxmibai on the big screen. The actress is very excited about the project and said that she does not want to compromise on anything regarding this movie and is ready to invest all her time into it.
"A film like this gets made only once, no one is going to make it again. Since it's come to us, we have to do complete justice to it. I can't hope to go beyond this script. This film could well be the climax in my acting career. So I am going to give it the time it deserves," Kangana told Mumbai Mirror.
The "Queen" actress will undergo rigorous horse-riding and sword-fighting training and she wants to perfectly master the tactics before start shooting for the film. "We have workshops to rehearse lines before the shoot. I also want to do workshops to learn hand-to-hand combats, how to ride in a sari, with a baby tied to my back, fighting with two swords and holding the reins in my mouth. Nothing should look fake or forced which is why I haven't set a time limit for when the film rolls. I want the script to come alive as beautifully and fiercely on screen," she said.
While "Rani Laxmibai" will apparently take much time, Kangana has another much awaited upcoming movie "Rangoon" in her kitty. Directed by Vishal Bhardwaj, "Rangoon" also features Shahid Kapoor and Saif Ali Khan. Set in the backdrop of the World War II, the film will present Kangana as a yesteryear actress.