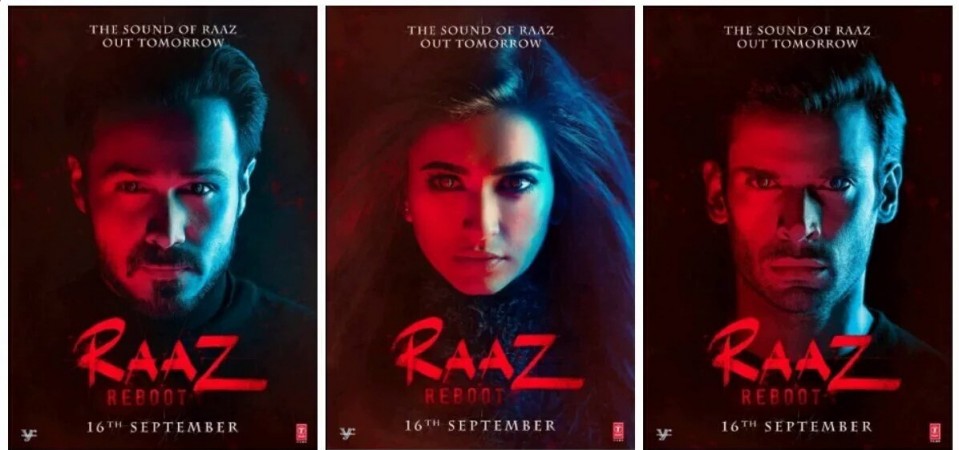 Emraan Hashmi-starrer horror movie "Raaz Reboot" is slated for release on Sept. 16 and will have a box office clash with Amitabh Bachchan's "Pink." Earlier, rumours were rife that the full movie had been leaked online that could have badly affected its collection.
However, the makers of "Raaz Reboot" were relieved to discover that the full movie was not leaked, but just a short clip from the film had made its way into the internet. The leaked video shows actress Kriti Kharbanda, who gets possessed by a spirit, screaming the F-word multiple times in quick succession.
Twitter users were circulating links saying that "Raaz Reboot" full movie was leaked online. Soon, Emraan also took to Twitter and requested fans to watch the film only in theatres.
However, it is now confirmed that just a short clip has been leaked, much like what happened in the case of Rajinikanth's "Kabali." The introductory scene of "Kabali" was leaked before the film's release and that had made fans go crazy.
The leaked introductory scene created much curiosity among the fans and that had apparently helped the box office collection of the Rajini-starrer. Whether the leaked clip of "Raaz Reboot" will have a positive impact on the film's collection or it will act negatively, is a matter of time now.
Moreover, "Pink" starring Amitabh Bachchan and Taapsee Pannu among others, has impressed the audience with its trailer. The film has also been receiving positive response from critics and celebrities after a recent special screening. "Raaz Reboot" is likely to face tough competition at the box office from "Pink."