World number two Roger Federer said on Saturday, November 18, that he expects "greatness" from Novak Djokovic, Andy Murray and Stanislas Wawrinka in 2018. The three players, who had dominated the circuit in the recent past, struggled in 2017 with injuries and also ended their seasons early.
The 19-time Grand Slam champion was stunned 2-6, 6-3, 6-4 in the semi-final of ATP World Tour Finals by David Goffin on Saturday, but the veteran said he was happy with the manner in which he had made his way back to the top in 2017.
Federer reigns supreme
Notably, Federer returned to action in 2017 after missing out on second half of the 2016 season to give himself enough time to recover from the knee injury that had been troubling him.
The Swiss great started the season as world number nine but rose swiftly through the ladder with some stunning performances.
Federer ended a four-year Grand Slam drought when he rallied against odds to beat fellow comeback man Rafael Nadal in a five-set thriller to win the Australian Open in January.
The 36-year-old did not look back from there: He went on to win the Wimbledon and five other titles. His dominance was such that he defeated world number one Nadal four times on the trot in 2017.
'Expect greatness from them'
Federer believes it is natural to come back strong after a good recovery period and that the likes of Murray, Djokovic and compatriot Stanislas Wawrinka will also have a good season in 2018.
Notably, Djokovic and Murray were battling for the year-end number one spot at last year's ATP Finals, but the duo had struggled to even make it to the final stages of major tournaments in 2017.
"I expect obviously from the likes who have been extremely high up in the rankings, who have won slams, like Stan, Andy and Novak, of course I expect greatness from them. I wouldn't be surprised if it worked out for them as well like it worked out for me and Rafa," Federer was quoted as saying on Saturday by ATP's official website.
He added: "We all had to take time off. I didn't choose to take the time off last year. You make me look like a genius sometimes. You take time off, you come back, you're good again. That's not how it goes."
Confident Federer looking forward to 2018 season
Federer conceded he does not have enough time to recover for the start of 2018 season, but he is now more confident of his ability to bounce back. He is expected to return in early January before he starts his title defence in Melbourne.
"Looking ahead, look, clearly the buildup is not going to be six months like it was last time around. It's not going to be six weeks of tennis. It's just going to be two, three weeks. It's going to be short. But I did that 15 years previously, so I know how to handle the buildup," Federer said.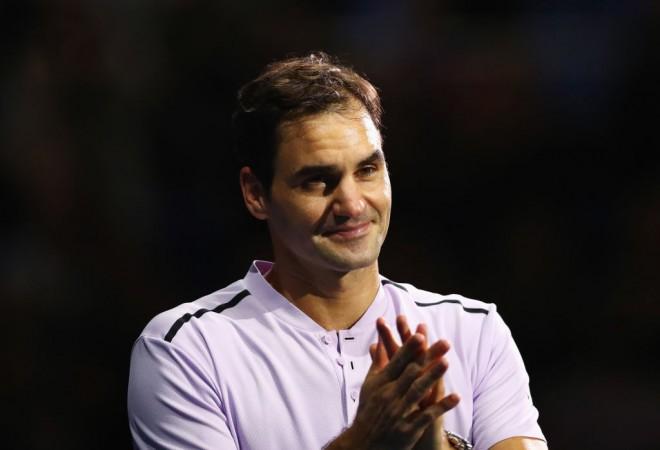 He added: "I'm actually very relieved that I was able to finish strong ... It shows that things are in the past now. It's good to know that I can bounce back, you know, and get my confidence back."