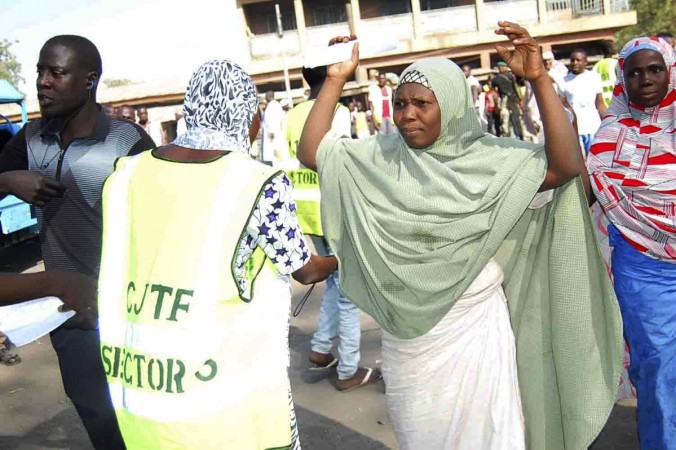 Nigeria is reportedly set to postpone its presidential polls slated for 14 February by at least six weeks, an official has revealed, as the nation struggles to rein in the Boko Haram terror group, and a new multinational force requires the time to secure northeastern areas from the militants.
Nigeria's Independent National Electoral Commission is set to announce the postponement on Saturday, an official close to the commission told The Associated Press.
Neighbouring countries such as Niger, Cameroon, Chad and Benin have joined the fight against the Islamist militants.
Apart from the Boko Haram violence, one of the biggest concerns about the 14 Feb polls was that almost half of the country's 60 million eligible voters are without polling cards.
President Goodluck Jonathan and his aides had been demanding a postponement citing logistical hurdles in ensuring the remaining 30 million voters get their voting cards.
"If in one year you have distributed 30 million [cards] I don't see how you will distribute another 30 million in two weeks," Sambo Dasuki, national security adviser to Nigerian President Goodluck Jonathan, had said at an event in London.
However, the opposing coalition of All Progressives Congress led by Muhammad Buhari, a former military dictator of Nigeria, had opposed the idea.
As millions of people have been forced into refugee shelters to escape violence, the election commission is preparing to put up ballot boxes at the various camps, but its capacity to pull it off is under scrutiny, given its already floundering resources.
Another major concern over the elections is a probable repeat of the violence along religious lines, as was seen after the 2011 polls, in which Buhari had lost to Jonathan.
Buhari's Muslim supporters killed had hundreds of Christians in the northern states, while Muslim minorities in Christian towns in the south were hounded by Christian mobs, in riots that left over 800 dead.