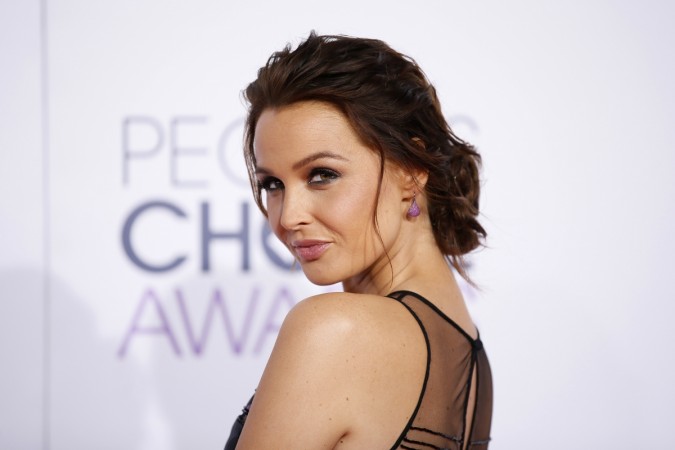 Season 12 of ABC's "Grey's Anatomy" ended last week with the episode, "Family Affair." The episode dropped a lot of bombshells as Jo revealed she was already married and Callie decided to move to New York and try to work it out with Penny.
Sara Ramirez's departure came as a shock to many viewers who were rooting for a reunion between Callie and Jessica Capshaw's Arizona. But it looks like that's still a possibility as showrunner Shonda Rhimes, in an interview with the Hollywood Reporter, revealed that Ramirez was only on a break.
"This one was interesting. It was different because it wasn't a big, planned thing," Rhimes explained. "I had a different plan going and when Sara came and said, 'I really need to take this break,' it was sort of lucky that we had shot the end of the season with her going to New York." Nothing is immediately known about what's in store for Arizona now that Callie is away, but viewers can expect her to continue dating and possibly finding love in the next season.
As for Jo and Alex, the next season will probably introduce her abusive husband from whom she has been running all this while. In the finale, Jo revealed to DeLuca that she's already married, and the reason she hasn't accepted Alex's proposal was because she did not want to file for divorce and alert her abusive husband about her being alive.
Will he get introduced in Season 13? "If he does get introduced at some point, it's interesting that he's a charismatic person that everyone loves. It's a spin on the type of manipulative person he is," actress Camilla Luddington, who plays Jo, told the Hollywood Reporter. "Part of me never wants to see him because he is someone who in the past had a lot of power over her but there's another part of me who absolutely wants to meet him."
"Grey's Anatomy" will return to ABC in the fall.