Apple is all set to introduce some ground-breaking changes into its new version of smartwatch, later this year. The company plans to make its new Apple Watch smarter with the addition of built-in LTE support that allows it to function independently without an iPhone in range.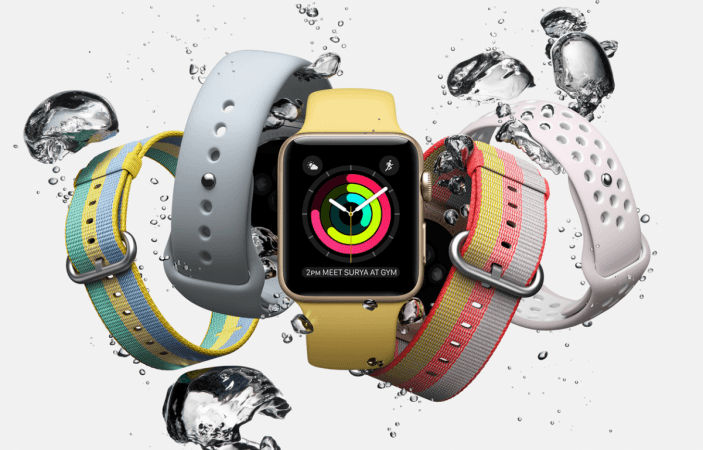 Fitness enthusiasts will no longer have to carry an iPhone for their training sessions and gym exercises as the new Apple Watch will be designed to pull data through its own LTE chip. However, the implementation of LTE connectivity will drain more battery power of the smartwatch.
According to Bloomberg, Apple is already exploring ways to improve battery life of the device with a new form factor that can accommodate a bigger battery, besides optimising it with new WatchOS firmware aka WatchOS 4.
WatchOS 4 is expected to offer loads of new features to Apple Watch refresh including the ability to connect to gym equipment, Siri voice-enabled features, sending payments in iMessage and displaying news stories.
If Apple's history of introducing premium features with high-end products in any indication, we are likely to see the LTE feature being offered only with the top-end models of Apple Watch.
Apple is already in talks with cellular carriers in the US and Europe to introduce the cellular variant of its wearable device with a separate data plan or a bundled package that taps into the existing iPhone data plans.
Here's what the renowned Apple analyst and co-founder of Loup Ventures, Gene Munster, had to say about the reason for making Apple Watch a standalone product:
"It would be a game changer. If they could deliver an experience that isn't tethered to an iPhone, it could kick start a new direction for the business."
If the past is any indication, Apple is likely to unveil its new Watch models alongside the new iPhone later this year.