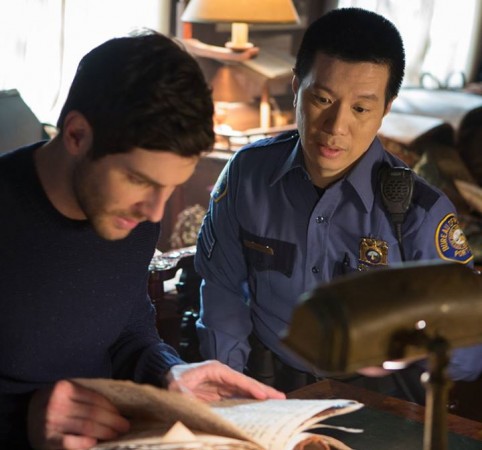 NBC has not scheduled "Grimm" season 4 episode 14 titled "Bad Luck" for this Friday, 13 March, as the show is on a season break.
But when the supernatural drama returns on 20 March, fans can expect some twists and turns in the lives of their favourite onscreen couple Nick Burkhardt (David Giuntoli) and Juliette Silverton (Bitsie Tulloch).
As per the official synopsis of episode 14, Burkhardt will investigate a new murder case with Hank Griffin (Russel Hornsby) in an effort to help Monroe (Silas Weir Mitchell) and Rosalee Calvert (Bree Turner). The victim has his foot cut off and stumbles onto a disturbing Wesen take on the lucky rabbit's foot.
Meanwhile, Hornsby finds the new look of Tulloch "incredibly Shakespearean" and Mitchell feels that the situation will be getting dark in the upcoming episodes of "Grimm" season 4.
"Even though she's a witch or whatever, that stuff is real. Her personality is changing because she's done stuff that she feels is f***ed up and now she's got the hangover, and it's a deep shift. She's going rogue, and that happens in relationships," he told Zap2it.
However, Claire Coffee, who portrays Adalind Schade, teased that Silverton will turn out to be a more powerful "baddie" in episode 14 titled "Bad Luck".
So it remains to be seen how the new change in Tulloch's character will affect the lives of Burkhardt and Silverton in the upcoming episodes of NBC's supernatural series.