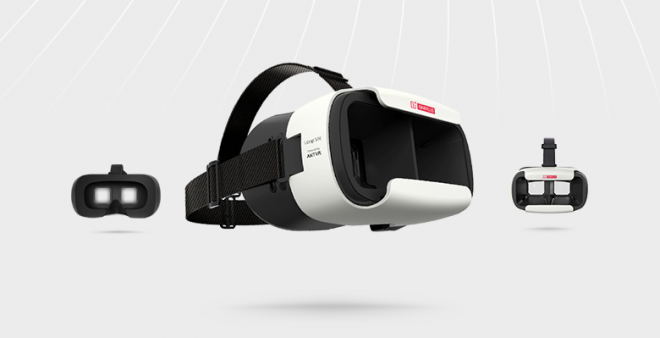 VR headsets can be injurious to health — all the wires leading from the headset to one's gaming rig could potentially lead to some trips and spills. Maybe that's why both MSI and HP have developed portable pack PCs that are small in size, but massive when it comes to power.
Perusing the system requirements for the Oculus Rift and the HTC Vive, two mainstream VR headsets, it's plain for anyone to see that both devices need some serious processing power to get games in 4K resolution, rendered at 120 frames a second for each eye, to play without giving the video feed a silent movie-esque feel (or resulting in one's laptop melting into a pool of plastic).
MSI's Backpack PC, which it unveiled at Computex on Tuesday, May 31, features an Intel Core i7 processor and the NVIDIA GTX980 graphics card all packed into a chassis that weighs 5 kg with the 90-minute battery pack strapped on.
HP's Omen X VR PC Pack does the same thing, only with a lighter profile. According to HP, the pack weighs under 4.5 kg and is still in the development stage.
While the Vive and the Rift are both top-end VR headsets, aimed at serious gamers, the average person on the street will find themselves spoilt for choice especially if gaming on their smartphones doesn't sound like a shabby idea.
The Samsung Gear VR, which the company developed with Oculus is one such example of casual VR gaming done right. The device is powered by a smartphone and not only offers extended playing times, but also a truly immersive experience, unbridled by motion trackers and whatnot.
Following suit are several other device-makers, like OnePlus, with its Loop VR headset, and more glamourously, Google, which announced its Daydream VR platform at I/O earlier this month.
The only impediment to smartphone-powered VR gaming so far seems to be processing power, but fortunately, manufacturers are already working on that.
ARM, which makes system on chips (SoCs) and graphical processing units (GPUs) for mobile devices announced its Cortex-A73 SoC and the Mali-G71 GPU, both optimised for VR experiences. According to ARM, the new Mali GPU is as powerful as the discreet GPUs found on some mid-range notebooks.
Though VR is still in its early stages, one can expect the space to blow up and coat the landscape with its virtual goodness. The best part is that there will be a VR rig that will suit every budget.