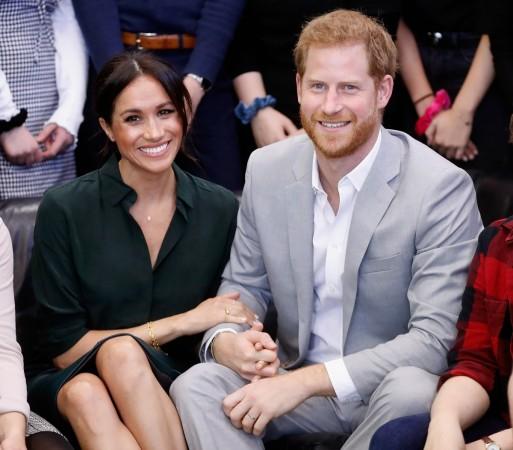 Duchess Meghan Markle and Duke Prince Harry's baby will not be the first black royal baby, according to Lady Colin Campbell.
Campbell told Good Morning Britain and shut down all the reports claiming Meghan's baby will be black. "I'm very sorry the baby is not going to be black. It's going to have black blood but it's also going to have white blood. You can't be seven-eights white and be called black. I think that's racism of the highest order," she said.
Campbell appeared on the show with Paul Burrell, Princess Diana's former butler, who looked surprised by her statement. Campbell went onto explain, "That's rather like Hitler's definition of a Jew. I'm sorry if you're one-eighth Jewish, you're completely Jewish and therefore into the oven. If you're part black, you're not fully black."
The reality star also expressed her disappointment in the way Meghan has been treating her family members. Samantha Markle, Meghan's half-sister, and father Thomas Markle have made numerous attempts to meet the Duchess but Meghan has not responded to any of their requests.
"I think the way she's treated her family is appalling. I hope for her sake and the sake of the monarchy and for both sides of her family she starts to embrace them. You know that classical narcissism is adoration, discount, discard," Campbell said.
After Kensington Palace sent out a statement that they are delighted to inform Meghan and Harry are expecting their first baby due in spring of 2019, Samantha told The Sun that she is very happy about the news.
"It just makes everything that happened over the last year disappear. I want Meghan to be happy and calm and have peace. Everybody needs to be positive," Samantha said. As for Thomas, he said he would love to be included in Meghan's life and be closer to his grandchild.
Meghan and Harry are currently on their royal tour to complete their 76 engagements.