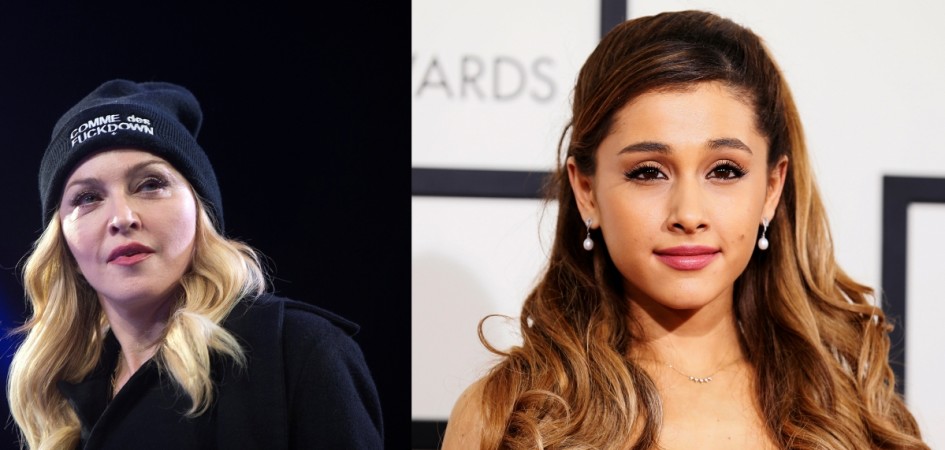 Amidst the rumours that Madonna and Ariana Grande will team-up for a new album, the singers have exchanged exciting tweets with each other and it sparked the interest of their fans.
The Queen of Pop appreciated the "Bang Bang" singer for her performances in 2014 and wrote, "You've been such a good girl this year I wanted to give you something special."
Although the special gift from Madonna to Grande is yet to be revealed, the "Last Christmas" singer was overjoyed to receive a message from the Pop star.
The 21-year-old expressed her excitement on Twitter by posting, "If you're wondering if I'm dying / my heart is jumping out of my chest I am / it is".
Previously, an insider told Hollywood Life that the "Hung Up" singer wants to work with Grande in her future projects.
"Everyone sees the money that comes with Ariana she is on complete fire right now with her music career," said the insider. "Everyone wants to work with her and you can add Madonna to the list, as she is still very much up on all things pop culture and knows about the success Ariana is having and wants to work with Ariana on a future duet."
However, the fans of Grande and Madonna will have to wait for a while to know more about their collaboration since they are being tight-lipped about it.