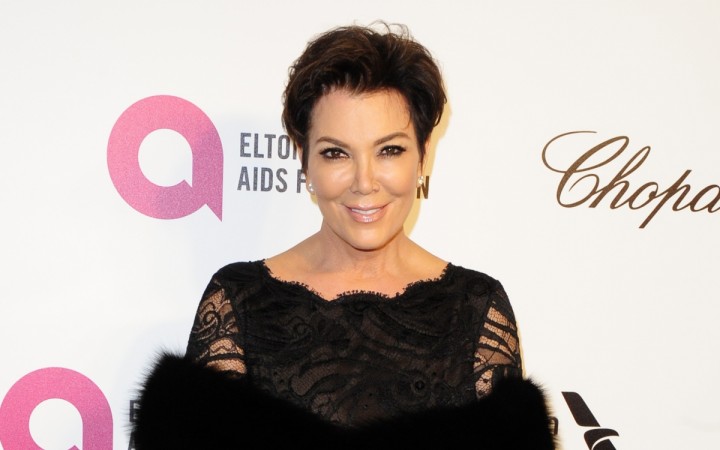 Now that Kris and Bruce Jenner have filed for divorce, the next pressing question on everyone's mind is if Kris would marry a third time.
Since announcing her separation from Bruce in October, Kris has been spotted with a number of young men, prompting many to say that she didn't waste time in clinching her next man. For instance, Kris has often been spotted hanging out with "The Bachelor" star Ben Flajnik, sparking rumours that they were dating.
The "Keeping Up With the Kardashians" star's trip to Flajnik's winery in Sonoma with her family friend Jonathan Cheban was shown on their reality show, with Kris declaring that she has "fallen in love with Sonoma." And this further fueled rumours.
But soon after, Flajnik revealed that his association with Kris was purely business related.
"I did Kris' talk show a few months back, brought my wines on the show. Of course I offered her a visit to the winery whenever she had a chance," Flajnik told Us Weekly. "That's how we met. Recently, she ended up contacting me about a month ago or so and asked me if they could film an episode of Keeping Up With The Kardashians at the winery. I of course obliged."
While the Flajnik affair might have been cooked up by the media, more recently, Kris gave yet another indication that she has moved on from Bruce when she was caught in bed with another man during the filming of "Kourtney & Khloe Take The Hamptons."
In the trailer, Kim is heard asking the in-house chef if he has a girlfriend. "That would be such a bonus if you had a chef for a boyfriend," Kris, who is visiting her daughters in the Hamptons, is heard saying aloud in the background.
A while later, Kim, Kourtney and Cheban are seen peeping in on Kris, who appears to be getting hot and heavy with the chef in bed.
"Who is that out there?" Kris, wearing a sailor's hat in bed, questions, forcing the trio to run away.
It remains unclear if anything happened between Kris and the chef, and it's too soon to speculate if Kris would marry a third time. But from the looks of it, Kris is all set to enter the dating world once again.