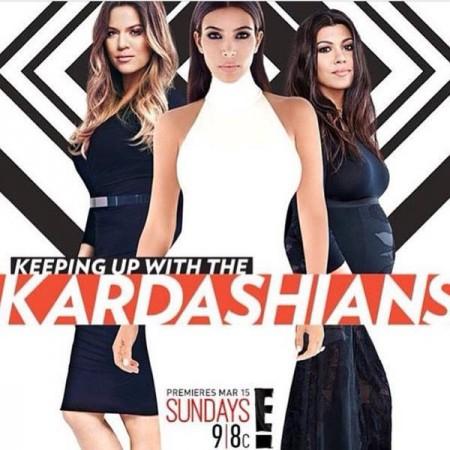 Kim Kardashian is still recovering from her harrowing experience in Paris and in effort to give her time, E! has halted filming of its hit reality TV show, Keeping up with the Kardashians.
In its statement, E! said, "Kim's well-being is our core focus right now. No decision has been made as to when production will resume."
Although Kim isn't filming the show, her family members haven't shied away from the cameras. According to reports, the reality TV star's family filmed this week but it appears that production for Keeping up with the Kardashians has gone on a hiatus.
"Filming has been halted and won't resume until Kim is ready. There is no stress for Kim to resume filming. Everyone is understanding," People quoted a source as saying.
According to sources, Kim has been upset and is not even close to being normal ever since she returned from Paris. The mother of two reportedly wants to be near her kids and doesn't want to get back to work any time soon.
The source added, "She realizes that she has lived in a bubble. She could have never imagined being robbed like this."
So far, E!'s executives haven't confirmed if this hiatus will affect the air date of the second half of the reality show.
Keeping up with the Kardashians season 12 airs on Sunday, 23 October at 9 pm EST on E!