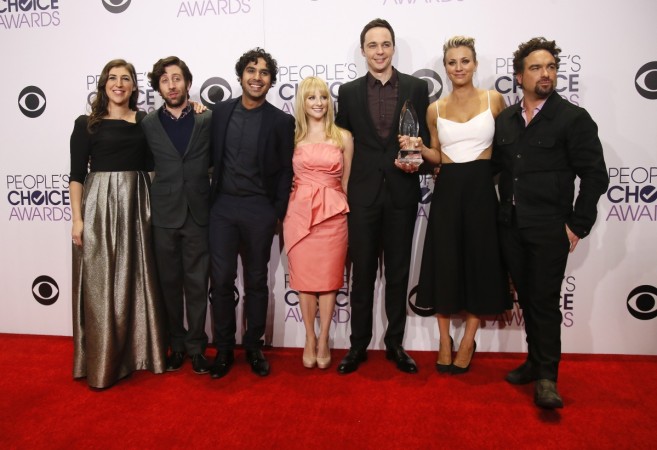 Kaley Cuoco, who plays Penny on CBS' popular sitcom "The Big Bang Theory," recently took to her Instagram page to put to rest rumours that she's quitting the show. Alongside a picture of her flaunting a confused expression, Cuoco wrote: "The look I give when I hear rumours about myself leaving @bigbangtheory_cbs isn't happening. Never gonna happen. Won't happen. Here till the end ya'll."
Rumours of her departure started doing the rounds after a Celeb Dirty Laundry report claimed that Cuoco was feeling stuck on "The Big Bang Theory" and that she now wants to branch out into movies. According to the gossip website, she was also behaving like a complete diva following her split from husband Ryan Sweeting, and her behaviour has allegedly alienated her from her co-stars.
But there seems to be no truth to these allegations and like actor Kunal Nayyar, Cuoco too seems to be committed to being a part of the show till the end.
Meanwhile, there is just one more episode to go before Season 9 of the comedy wraps up. The finale is titled "The Convergence-Convergence" and it will be aired on May 12. The synopsis, according to "The Big Bang Theory" Wikia reads:
Leonard and Penny get remarried in front of their friends (who show up), Leonard's parents and Mary Cooper. Sheldon's mother and Leonard's father find something in common. Howard gets an unknown email from the Air Force about his invention.
This Thursday's episode is titled "The Line Substitution Solution" and it will see Penny trying to bond with Leonard's mom Beverly, who is unhappy that the couple did not invite her to their wedding. This will force Penny to redo their wedding and invite Sheldon's mom and Leonard's dad as well.
The synopsis reads:
Sheldon hires Stuart to spend the day with Amy when he'd rather go to a movie screening. Also, Leonard's mother, Beverly, comes to town and Penny struggles to make a connection with her even planning a redo of their wedding.
"The Big Bang Theory" airs Thursdays on CBS.