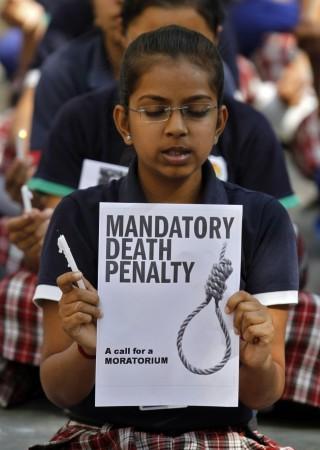 All states don't support death penalty for rapists but agreed on reducing the age limit for juveniles from 18 to 16 at a meeting of Chief Secretaries and police officers in Delhi on Friday, which was chaired by Home Minister Sushil Kumar Shinde.
The question of reducing the age limit for juveniles by two years surfaced after the brutal gang-rape and murder of a 23-year-old medical student by six men, including a boy who is 17 according to school documents.
According to police sources, the boy was the most barbaric and raped the victim twice along with the main accused - once when she was unconscious. The juvenile reportedly removed her intestines with his bare hands and suggested that she be thrown off the bus.
The five accused have been slapped with charges of dacoity, gang rape, murder, destruction of evidence and criminal conspiracy. They will be produced before the court on Monday and hearing is set on January 10.
However, the sixth accused who claimed to be a minor according to his school document, has been kept in Juvenile home. A bone marrow test has been conducted to confirm his age, and if the test proves his age claim wrong, he will be presented in the adult court.
Section 2 (k) of the Juvenile Justice (Care and Protection of Children) Act, 2000 defines juvenile as a boy who has not completed 18 years of age.
According to the present juvenile act, a minor can be kept only in a correction home and will receive maximum punishment up to three years, which means the sixth accused in the Delhi gang-rape case will not be tried in court or face imprisonment if he is proved to be below 18.
However, it is reported that the family of victim's male friend has reportedly decided to file a petition seeking the trial of Juvenile as an adult.
The father of the victim also demanded for tougher punishment for the all the six accused. He said that the juvenile should be punished first as he tortured her most cruelly.
The 23-year-old victim was brutally gang raped and assaulted by six people on Dec 16 in a moving bus in Delhi when she was returning home with her male friend, triggering nationwide protests demanding justice for the victim and stringent laws against the atrocities on women. She succumbed to injuries at a hospital in Singapore on December 29.