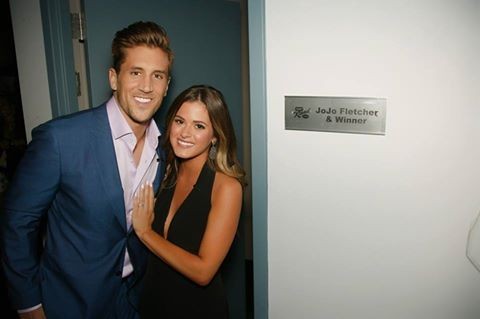 "The Bachelorette" star Jordan Rodgers is once again in the news for all the wrong reasons.
His ex girlfriend has taken to Instagram a second time since his appearance on the dating reality show to accuse the reality show star and younger brother of NFL star Aaron Rodgers of cheating on her. In a lengthy two-part Instagram post, Brittany Farrar alleged that Jordan was a "prolific liar and cheater" throughout the more than three years of their relationship.
"After our breakup, I was surprised to find out what a prolific liar and cheater #JordanRodgers was during our entire 3 ½ year-relationship. But what has surprised me even more is how he has carelessly bashed and lied about me in public. I guess he thought I wouldn't stand up for myself. #HeWasWrong," Farrar wrote.
Farrar decided to speak out after Jordan repeatedly claimed on national television that cheating allegations against him were untrue. "Jordan, you dragged our relationship into the spotlight, and then challenged my honesty and character," Farrar continued. "If you weren't ready to be truthful about your life then you shouldn't have gone on a reality show. And if you don't like having your integrity questioned, you shouldn't have lied about someone who's parents always taught her to stand up for herself."
In a video that has since been deleted, Farrar included screenshots of messages and a receipt of flowers that Jordan is believed to have sent to "Bella" from the cast of "Pitch Perfect." Jordan, who had a small part in the movie, allegedly cheated on Farrar with this cast member.
Neither Jordan nor his fiancee JoJo Fletcher has reacted to these accusations. But it's possible that the latest allegations could cause a strain in their relationship. During the After The Final Rose special, JoJo had revealed that it wasn't a smooth ride for the couple, especially when your fiancé is constantly in the news for being unfaithful to his previous partner. Throughout Season 12 of "The Bachelorette," Jordan also had to deal with allegation that he wasn't on the show for the right reasons.