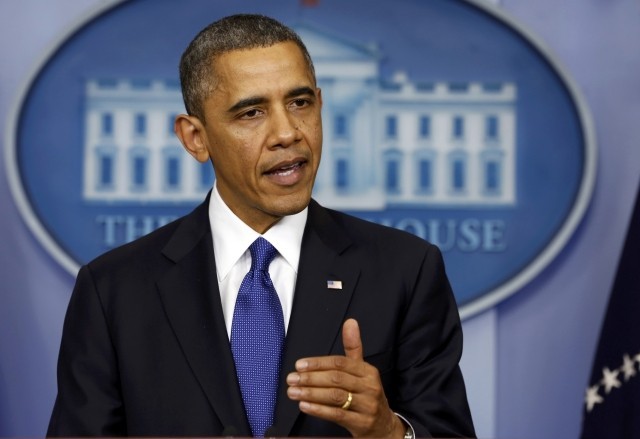 The United States President Barack Obama has come out with his comprehensive immigration reforms that will pave the way for 11.5 million unaccounted immigrants to obtain U.S. citizenship, and over two lakh Indians will benefit from it.
"We need Congress to act on a comprehensive approach that finally deals with the 11 million undocumented immigrants who are in this country right now. The good news is that - for the first time in many years - Republicans and Democrats seem ready to tackle this problem together. Members of both parties, in both chambers, are actively working on a solution. And yesterday, a bi-partisan group of Senators announced their principles for comprehensive immigration reform, which are very much in line with the principles I've proposed and campaigned on for the last few years. At this moment, it looks like there's a genuine desire to get this done soon. And that's very encouraging," said Obama in a statement released by the White House.
Of the total 11.5 million illegal immigrants from around the world staying in the US, about 240,000 are from India, according to a report by the department of homeland security released in March 2012. India is ranked third after China and Philippines, among the Asian countries with most illegal immigrants in the US.
An estimate of 77 percent (8.9 million) of the unaccounted immigrants is from North America with 6.8 million from Mexico alone.
Obama also proposed in his comprehensive immigration plan that green card could be issued to students of science, technology, engineering and mathematics (STEM), PhD and Masters Degree graduates from qualified US universities, who want to work in the country.
"It (immigration) keeps our workforce young, it keeps our country on the cutting edge, and it's helped build the greatest economic engine the world has ever known. After all, immigrants helped start businesses like Google and Yahoo. They created entire new industries that in turn created new jobs and new prosperity for our citizens. In recent years 1 in 4 high-tech startups in America were founded by immigrants. One in 4 new small-business owners were immigrants," he said.
However, uncertainty still remains for thousands of Indian professionals seeking a green card, as there is no mention of lifting the specific quota on its issue.