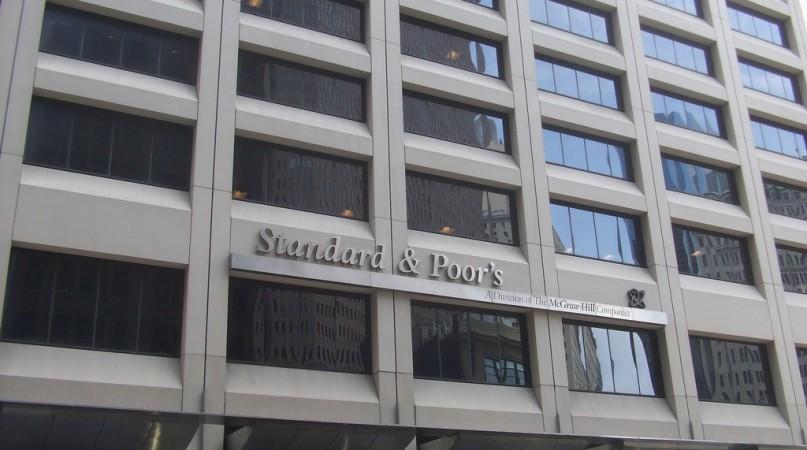 Standard & Poor's (S&P) on Friday maintained status quo of 'BBB' credit rating and kept its outlook on India stable. However, the rating agency took a favourable view on reforms being undertaken in the country.
The Modi government was hopeful of a upgradation. The rating agency's move is likely to disappoint the stock market, as investors pushed the BSE Sensex for the seventh consecutive trading session on Friday on hopes of a rating upgrade.
Last week, US-based rating agency Moody's Investors Service, upgraded India's sovereign bond ratings for the first time in over 14 years citing the government's "wide-ranging program of economic and institutional reforms".
The agency raised India's rating to 'Baa2' from 'Baa3', changing outlook to 'stable' from 'positive', and said that reforms will help stabilise rising levels of debt.
The expectation of an upgrade from S&P has uplifted the sentiment of market participants, and Indian rupee inched higher on Thursday, Reuters reported. The rupee ended at 64.58 to the dollar after moving in a range of 64.5675-64.8900 during the day.
Not just the Indian currency, 10-year benchmark bond yield also cooled off from its highs and ended at 6.99 percent after rising to 7.02 percent on Thursday.
"We never comment on speculation about our ratings," S& P told Reuters in an email reply.
Last year November 2016, the rating agency ruled out an upgrade for India for two years—2017 and 2018.
"The stable outlook balances India's sound external position and inclusive policy making tradition against the vulnerabilities stemming from its low per capita income and weak public finances," S&P then said. On outlook, the rating agency stated, "Indicates that we do not expect to change our rating on India this year or next, based on our current set of forecasts."
India's capital market is also rallying high for straight seven days expecting an upgrade from S&P. As of 1:40 pm on Friday, benchmark index—Sensex is about 130 points up, while Nifty 50 gained about 50 points.