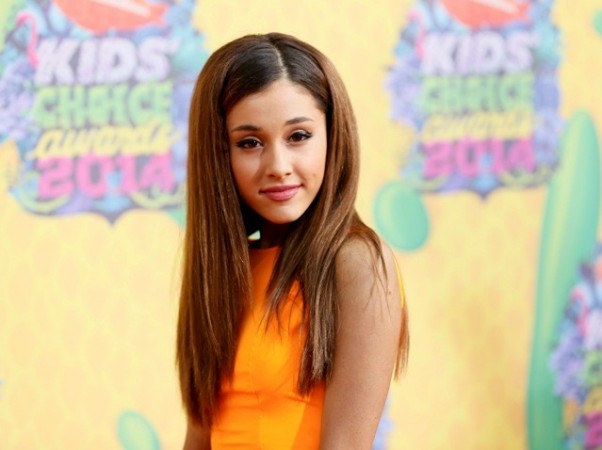 After Chris Brown, it is Harry Styles who is getting together with Ariana Grande for a song. Styles is said to have written a song, which Grande will sing, as per American Society of Composers, Authors and Publishers
Styles has co-written a song a called "A Little Bit of My Heart" alongside Swedish songwriter and Grande is the only singer who could do justice to the emotions in the song. This is not the first time that Grande will be teaming up with a male singer for a duet. She has recently finished shooting for a video with Chris Brown and the duo also sparked romance rumors after their photo with each other went viral.
Moreover, Grande fell in love with her ex boyfriend Nathan Sykes while giving a live performance with him. So can things take a romantic turn between Styles and Grande too?
Styles has given his heart to many ladies since he rose to fame and he can easily get attracted to the beautiful Grande.
The One Directioner recently broken up from Jenner, who he started dating last November. It has been said that the former couple parted ways due to work pressure and long distance.
Before romancing Jenner, Styles made headlines for being romantically involved with Taylor Swift. Styles was also much recently caught in a PDA with "The Kills" star Alisson Mosshart. With his history it will not come as surprise, if he sparks romance rumors with Grande too.
Grande is also single and going by Styles's charm it will be interesting to see if he is able to sweep the lovely singer off her feet.