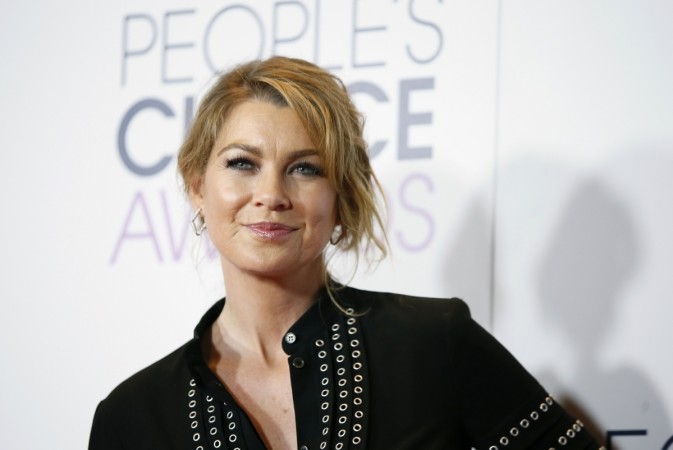 "Grey's Anatomy" Season 12 ended with a lot of relationships in jeopardy, and it seems like viewers will get to see the drama unfolding right in the Season 13 premiere episode, as the show will not be taking a time-jump, revealed actress Sarah Drew.
"The only thing that I know is that we pick up right where we left off," the 35-year-old said in a new interview with etalk. "…the writers actually stuck around for the whole month of May to start pitching ideas [for Season 13], but we wrapped [Season 12] the beginning of May. So I got little snippets of maybe ideas at the wrap party but nothing I can count on because it always changes," she said.
As for what will happen with April and Jackson, who recently welcomed a baby, Drew expressed hope of the duo rekindling their romance. In Season 12, viewers saw April and Jackson taking the mature decision to chart out their future and decide who gets to spend time with their baby during the holidays.
"They've been through so much together, and I feel like this baby could really bring them back together. That's my hope! But you never know. It might be that they just figure out how to co-parent in a really beautiful way."
In other "Grey's Anatomy" news, actress Ellen Pompeo, who plays Meredith on the medical drama, recently renewed her contract for Season 13. The only actress who won't be returning is Sara Ramirez, who essayed Callie. Season 12 ended with Jessica Capshaw's Arizona re-evaluating their custody arrangement so that both of them could have Sofia, and urging Callie to move to New York to be with her girlfriend, Penny.
"Grey's Anatomy" is set to return this fall.