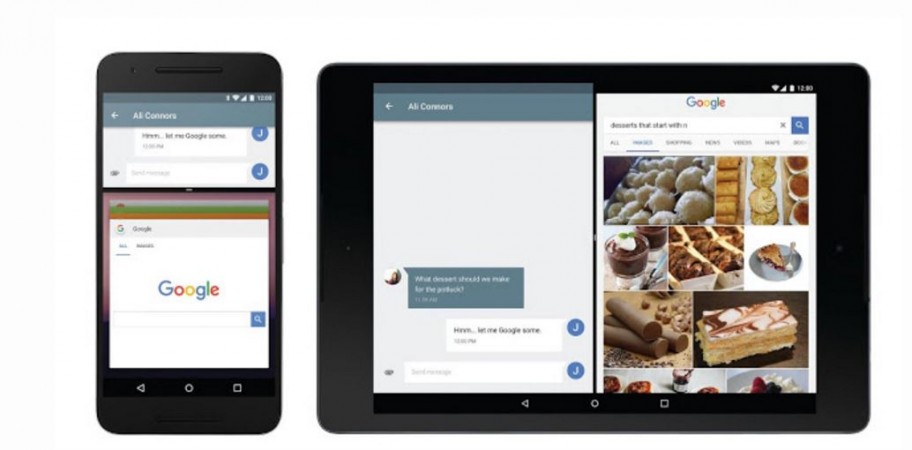 Google has the tradition of naming its operating system after a sweet in alphabetical order, be it Cupcake, Donut, Eclair, Froyo, Gingerbread, Honeycomb, Ice Cream Sandwich, Jelly Bean, KitKat, Lollipop and Marshmallow. It usually sparks off speculations by dropping the initial letter of the sweet after which its new android OS is named, but this time, it has gone a step further by hinting the possible names.
Google has released Developer preview of the new Android N, revealing features like multi-window, direct reply notifications, bundled notifications, efficiency and improved Java 8 language support. However, it will be unveiled at the I/O 2016 developer conference to be held between May 18 and May 20.
A report by Android Police has claimed that one of its readers has sent two questions he received in "Google Opinion Rewards, the Android app that lets users earn Play Store credit in exchange for filling out consumer surveys."
What tasty food comes to your mind that starts with the letter "N"? goes the first question. The second question asks the participant to choose his/her favourite tasty treat from the list that includes Napoleon, Nut brittle, Nachos, Nori, Noodles, Nougat and Neapolitan ice cream. It is highly possible that the upcoming operating system will be named after one of the sweets mentioned by Google.
It was earlier speculated that Android N would be named after food like Nutella, Nectar, Nougat, Nutty and Noodles. Surprisingly, Nutella, that appeared to be fans' favourite, is not in the list put out by Google, which means there is little chance of choosing it for the new firmware.