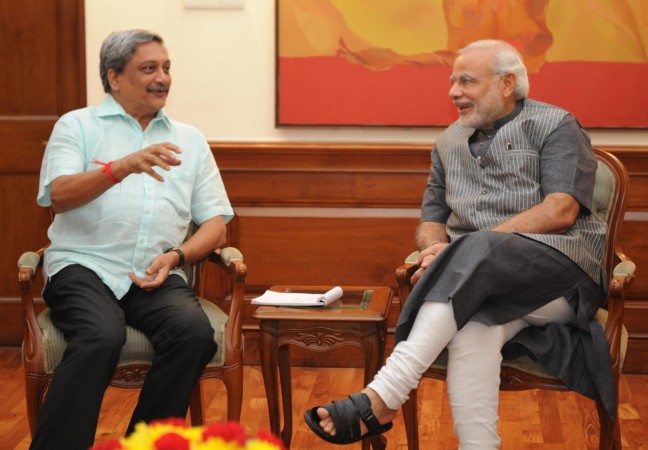 Manohar Parrikar, Goa's Chief Minister, is in line to become India's next defence minister, according to an India Today report. The defence portfolio is expected to be
reshuffled before Prime Minister Narendra Modi's foreign tour next week. Parrikar was called upon by Modi on Tuesday and the two are expected to meet on Wednesday.
Goa BJP leader Wilfred Mesquita confirmed the meeting saying, "If someone as high as the PM invites Parrikar to join the Cabinet, how can he say no? He has little
choice." "No one would want to refuse a top ministry such as defence, whether in the Union government or state," Mesquita added.
Finance Minister Arun Jaitley is currently also handling the defence portfolio.
Parrikar, who is currently serving his second term as Goa chief minister, is seen by many as a close aide of Modi.
Goa Deputy Chief Minister Francis D'Souza and state Health Minister Laxmikant Parsekar are being considered as frontrunners to replace Parrikar, should he become the
defence minister.