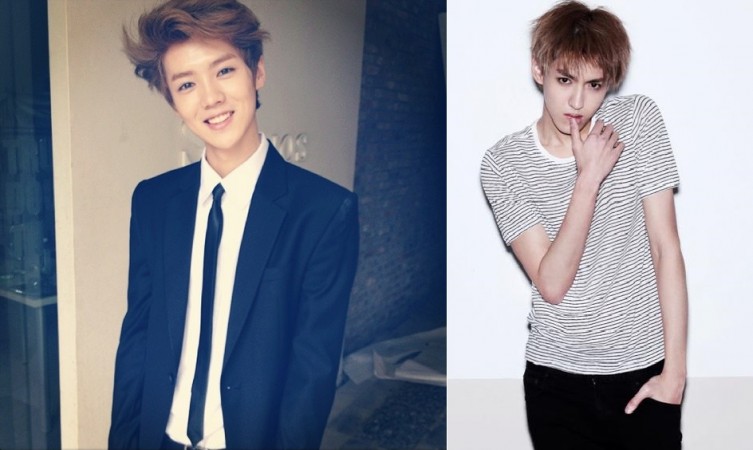 Luhan and Kris (Wu Yifan), who were once a part of South Korean-Chinese K-pop boy band EXO by SM Entertainment, will have their next round of court ordered mediation for contract nullification case on 16 January.
Wu Yifan, who left SM entertainment last May, will have his third round of mediation with the company next year, and Luhan, who bid goodbye to the agency in October, will be meeting the record label for the second time on the same day, reported allKpop.
The former EXO-K member Kris had his second round of mediation with the recording label on 5 December and it did not conclude on a positive note.
Meanwhile, former EXO-M member Luhan had his first round of mediation on 16 December and he claimed that the company was always supportive to EXO-K than EXO-M, stated Kpopstartz.
"SM treated EXO-K, filled with Korean members, differently from how they treated the EXO-M members with Chinese members. From the beginning of our debut, EXO-K received support from SM and actively did promotions, but EXO-M had no promotions, received no financial backing, and endured a difficult time," Luhan alleged through the lawsuit.
Since both the mediations resulted in no settlement, Seoul Central District Court scheduled the next round of mediation on 16 January for both the singers.
As the former EXO members have appointed the same legal team for an amicable agreement with SM Entertainment, the next round of mediation is expected to take place in 40 minutes.
If the contract nullification case is not settled through mediation, it will be taken to a court for standard civil proceedings and the activities of Kris and Luhan will be put on hold for a long time. So both the singers might agree for a compromise in the next round of mediation.
In the meantime, the singers have reportedly stepped into acting world with different projects. While Kris will be part of the film "Somewhere Only We Know", Luhan will be seen in a Chinese remake of the Korean film "Miss Granny". Both the movies are scheduled to hit theatres next year.
There are also reports that Kris will be appearing in Guan Hu's new movie "Fading Wave".