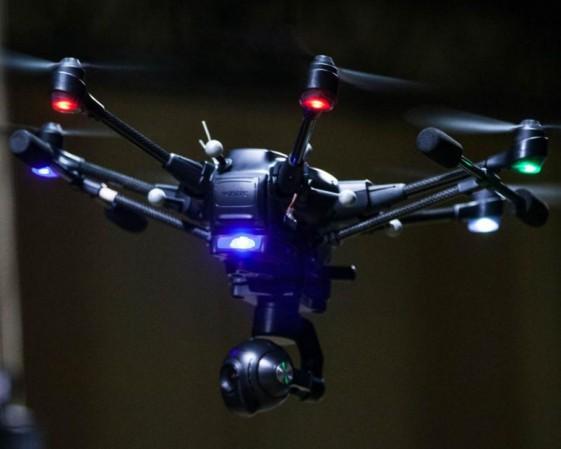 The recently concluded CES 2016 at Las Vegas, Nevada saw several companies showcasing new drones and advancements in the sector. One drone that was widely reported on was the Ehang drone, which boasted of flying a solitary human in its remotely operated capsule.
The sector is just waking up to great possibilities in the future. One company that has showed its enthusiasm is chip-making giant Intel. Brian Krzanich, Intel's CEO, believes drones have a great future, and has predicted that fireworks will be replaced by drones.
"I see a future where fireworks and all their risks of smoke and dirt are a thing of the past, and they're replaced by shows that have unlimited creativity and potential — and powered by drones," he was quoted (via Tech Times) saying at CES 2016.
Intel has realised that the drone industry has huge potential, and thus has made investments worth $60 million in Yuneec International, a Chinese aircraft-manufacturer.
Apart from this, Intel has been quick in putting its money where the future is. It acquired Ascending Technologies and invested in Airware, the company which develops OS for drones. Intel has also been working on deploying Intel RealSense technology and improving it.
Intel had previously showcased how 100 pre-programmed drones could perform in a synchronised format to Beethoven's Fifth Symphony. It had tied up with Ars Electronica Futurelab.
Intel is preparing for a future with drones, which will be more aware of their surroundings, better synchronised and safer.