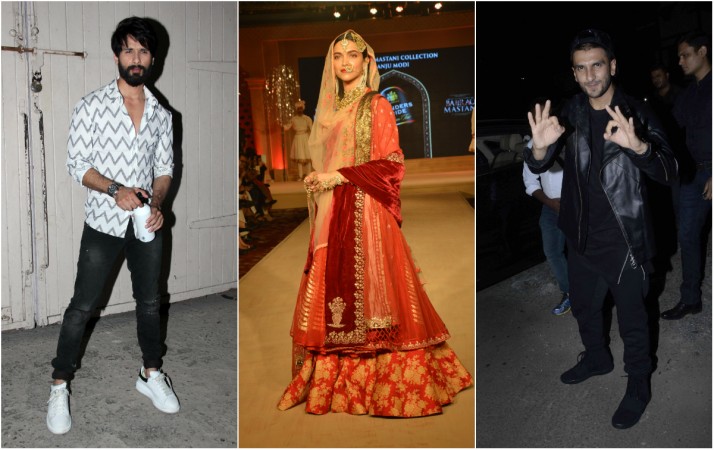 Months after the attack in Rajasthan, the set of Padmavati was vandalised once again in Maharashtra's Kolhapur district late on Tuesday, leaving Sanjay Leela Bhansali in further mess, both emotionally and monetarily.
Shahid Kapoor to star in Sanjay Leela Bhansali's next, after Padmavati?
It was reported that a group of miscreants attacked the newly erected set with petrol bombs, stones and sticks. The team of Padmavati was supposed to shoot a huge procession scene the next day along with heavy drapery, props, horses and camels.
Apparently, costumes worth Rs 2 lakh were destroyed in the fire and the total loss due to vandalism is about Rs 4 crore, according to the complaint registered by Chetan Devalkar, executive producer of the film, Mid-Day reported.
The shoot has been stalled for indefinite time and considering that a lot of efforts and attention to minute details go into making a historic movie, we wonder if the shoot will complete before the scheduled release date (November 17) or get pushed to next year.
Surprisingly, people are destroying the sets despite assurance by the makers that the film is not distorting history. Earlier, a group of Rajput activists had vandalised the Jaipur set and even assaulted Bhansali alleging that wrong facts were being presented in the movie.
Apparently, the outrage among the group kicked off due to a rumour about a dream romance sequence between Deepika and Ranveer's characters, which the protesters claimed had never happened in history.
Padmavati will see Deepika as queen of Chittor, Rani Padmavati, while Ranveer Singh will be seen as ruler Alauddin Khilji, which is a negative role. Shahid will essay the role of Rani Padmavati's husband, Raja Ratan Singh of Chittor.