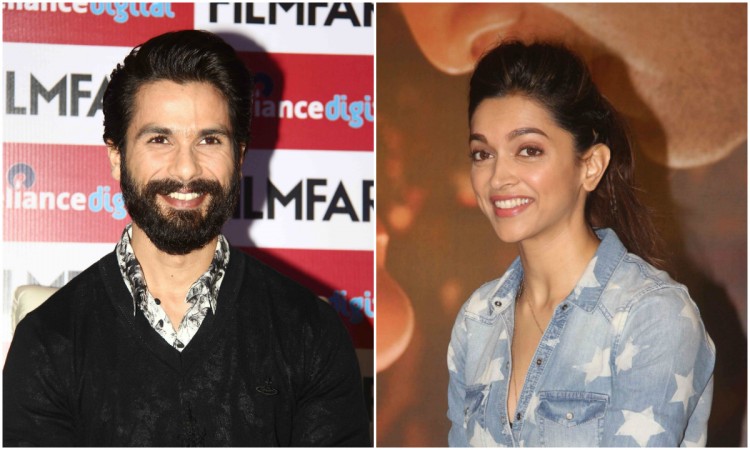 Deepika Padukone has reportedly been given exclusive privilege to choose her onscreen husband for Sanjay Leela Bhansali's upcoming movie "Padmavati". Shahid Kapoor is likely to play the role.
Bhansali has given Deepika the right to select any actor she would like to pair up with for the upcoming movie and Shahid is being considered for the role, according to Bollywoodlife.
Although the character of Deepika's husband in the film will not be a lead role, the report said that Shahid will be happy to accept the offer as he would go for a paternity leave soon. The report said that the makers of the film are also considering Shahid for the role, but Deepika is yet to approve of it.
Shahid and his wife Mira Rajput are expecting their first child in September and after that the actor is likely to take a break from his professional work. Meanwhile, there has been much speculation on the cast of "Padmavati."
Reports suggest that Ranveer Singh will play the male lead in the magnum opus, but the supporting role of Deepika's husband in the movie is still not confirmed. First, a TV actor was reportedly chosen to play the character, but Deepika did not approve of him.
Then, Vicky Kaushal was reportedly considered, but the actress again wanted someone else to play the role. Most recently Fawad Khan was reportedly offered the role. Deepika was happy with him playing it, but that also did not work out for some reason. There were reports that had said that Deepika would share some steamy scenes with her onscreen husband in the movie.
After the success of "Bajirao Mastani," fans are eagerly waiting to see the pairing of Ranveer and Deepika on the big screen yet again.