The much-anticipated clash between Floyd Mayweather and Conor McGregor proved to be an interesting bout in Las Vegas on Saturday, August 25. The American's consistency was too much for the Irishman to handle as the former emerged victorious with a TKO in the 10th round.
With this win, Mayweather has got past Rocky Marciano's record. The boxer has an incredible record of 50-0 win as a pro boxer. Though there was a lot of trash talking in the lead-up to the fight, there was mutual respect after the bout got over, with hugs and there were words of admiration for one another as well.
McGregor spoke about how Mayweather looked so composed inside the ring, and it remains to be seen if the UFC fighter will box again. "Floyd was a lot more composed. You've got to give it to him. I don't know if I will box again," said after the fight.
The Irishman is actually a UFC fighter, who only attained a boxing license earlier in the year, and McGregor is not sure if he will be seen in a competitive boxing match. However, if one goes by his boxing debut, he has earned respect after a decent show against Mayweather when one had not given him much chance to last 10 rounds or so as well.
The Irishman showed that he has it in him to strike big in boxing too, provided he improves his technique and dedicates more time to boxing, which might not happen.
However, during the fight, McGregor was off the blocks quickly, putting his opponent in the backfoot. The first three rounds might have gone to McGregor, who unleashed some venomous shots, including some good punches and a massive uppercut, which will be remembered by the UFC fighter.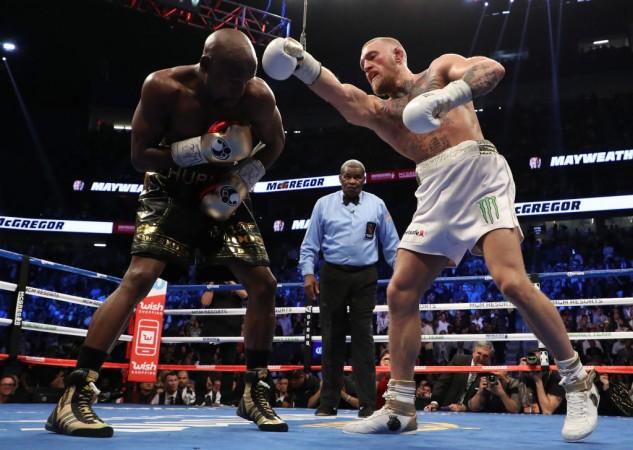 After those rounds, as the match progressed, Mayweather brought in all his experience into play and began to up his game and McGregor was struggling with the American's sharp skills. With Mayweather using the ring well and showing his brilliant defensive and offensive skills, it all came to an end in the 10th round when the American connected a big right and then went for the kill.
Seconds later, the referee stopped the fight to hand Mayweather a TKO win, and the American, after which, once again, announced his retirement from boxing.