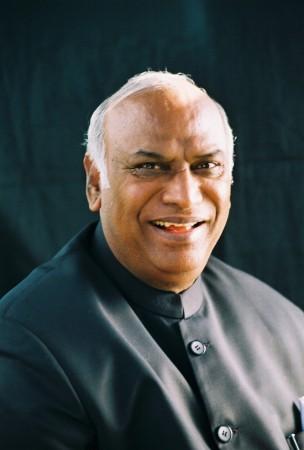 The suspense over the next chief minister of Karnataka is expected to end soon as the Congress team from Centre is arriving in Bangalore on Friday to choose the new leader. Senior party leaders Mallikarjun Kharge and K Siddaramaiah are considered the frontrunners for the top post.
The Bharatiya Janata Party (BJP) suffered a humiliating defeat in the assembly elections with the Congress winning 121 in the 224-member Assembly. The polling of the Periyapatna constituency in Mysore district has been postponed to 28 May due to the demise of BJP candidate Sannamoge Gowda.
Defence Minister AK Antony is leading a central team consisting of Minister of State Youth Affairs and Sports Jitendra Singh, AICC general secretary Luizinho Faleiro and AICC general secretary in charge of Karnataka, to Bangalore on Friday to choose the new state chief minister. The team will consult all the newly elected legislators before making the announcement.
It is reported that the race for chief minister's post has been narrowed down to two senior leaders - Mallikarjun Kharge and K Siddaramaiah, but the latter appears to have a better chance.
Siddaramaiah is a five-time MLA from Varuna in south Karnataka, and belongs to the Kuruba community, a backward caste. He was the Leader of Opposition in the outgoing assembly. He had earlier claimed himself to be one of the strong contenders for the top post.
However, he served only six years in the Congress party. He was an import from Janata Dal (Secular) and a protégé of HD Deve Gowda.
On the other hand, Union Labour Minister Mallikarjun has been a Congressman all his political career and had served as Karnataka Pradesh Congress Committee President and Leader of Opposition in the past. He is a Dalit representing the Gulbarga region in north Karnataka and has won nine straight elections. However, the party has been overlooking him for the top post. He has expressed his desire to become the next chief minister, saying that he was willing to take up the post if the high command finds him capable.
The central team is expected to make an official announcement of the new leader after consulting with the party members in the state.