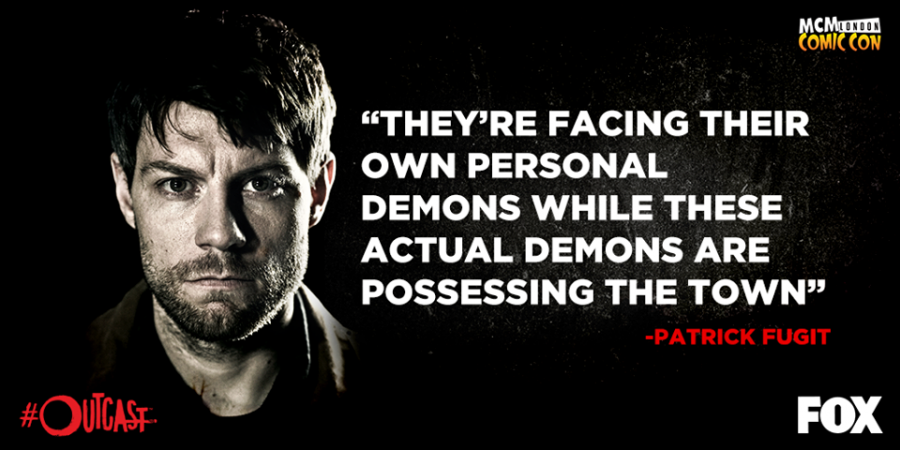 A good number of shows have put off airing new episodes ahead of the long Fourth of July weekend, but Cinemax will air a new episode of "Outcast" next Friday as well. "Outcast" will arrive at its halfway mark next Friday, but the trailer for the upcoming episode does not reveal much about what's in store for Kyle and Anderson.
This Friday's episode, meanwhile, opened with the death of Norville, Kyle's neighbor, and it looks like everyone in Rome was dealing with some sort of trauma and unhappiness. The episode titled "A Wrath Unseen" also revealed Reverend Anderson's difficulties in letting go of the evil he has seen in the past.
For instance, while on a dinner date with Patricia, she asks Anderson about the trinkets on his shelf and we learn that those are mementos from his previous exorcisms. The victims have found closure, but Anderson hasn't forgotten the evils and demons he witnessed.
The hour also shed light on Megan and the different kind of demons she was facing in her life. Last week's episode revealed that Donnie was a figure from Megan's past and this week, we saw how he was related to Kyle and Megan. Apparently, Donnie was a foster child living with Megan and Kyle and during his time with them he used to abuse Megan.
Talking about the scene where Megan confronts Donnie in his hotel room asking him to leave her family alone, actress Wrenn Schmidt said that the scene portrayed Megan's decision to rewrite the end of her story.
"For me, what was important in that episode was trying to understand how Megan could risk everything to go in the hotel room with that gun in her purse," she told Vulture. "And than all of a sudden, it clicked that it was about her rewriting the end of her story. It was about her taking the power back and saying, "I am who I am regardless of what you did to me. "
"Outcast" airs Fridays on Cinemax.