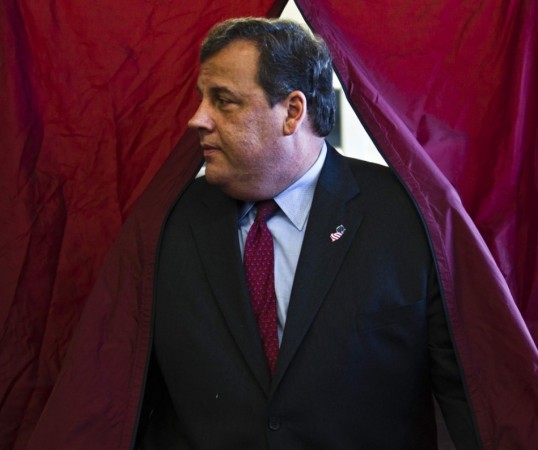 With multiple agencies probing the Bridgegate closure, and in a recent - subpeonas being issued to 17 people, it was time that NJ Governor Chris Christie hired a high-power legal firm. But the biggest blow would still come from David Wildstein, the Christie appointee who now has agreed to spill the beans in return of immunity from prosecution.
The Bridgegate scandal is fast proving to be the end of the White House race for the 2016 presidential aspirant Christie. If proved that the September lane closures was an effort from Christie to tie up traffic in Fort Lee over four days, in order to punish the town's Democratic mayor Mark Sokolich, the NJ Governor may even have to face impeachment.
The two lanes of the George Washington Bridge that connects New Jersey to Manhattan was shut down by the port authority, resulting in massive traffic jams. The traffic congestion kept commuters, students on school buses and even emergency responders stuck for hours.
Wildstein, who is now reportedly trying to bargain himself an immunity from prosecution, through his attorney has conveyed his willingness to share more information on the scandal. Wildstein, who was appointed by Christie to the position in the Port Authority of New York and New Jersey, has already supplied enough material to the legislative committee, including the email from a Christie aide that said "time for some traffic problems in Fort Lee."
What may prove further damning for Christie is the revelation that, on the day of Bridgegate scandal - 11 September 2013, the governor and Wildstein were seen together in a public event.
In the meantime, in a sign that things are heating up for the NJ governor, some 20 subpoenas were issued to individuals and organisations on Thursday, according to Democratic state Assembly member John Wisniewski.
And Christie, anticipating the troubled timed ahead, has hired a high-powered legal firm to help his office.