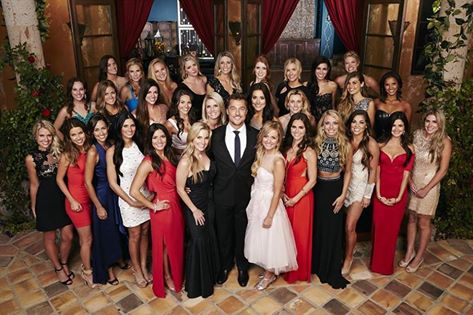 Becca Tilley, the runner up from Chris Soules' season of "The Bachelor," has reportedly re-established contact with Soules and his fiancée Whitney Bischoff, something that has caused endless worry for the winner of the dating reality series.
As fans of the previous edition of "The Bachelor" would recall, one of the main reasons why Soules refrained from giving the final rose to Tilley was because of her hesitancy to move to Arlington, Iowa and stay on his farm.
But now that both Soules and Tilley are in Los Angeles and San Diego respectively, Bischoff is apparently worried.
A source told Life & Style that Bischoff was "trying to intercept any meeting between Chris and Becca" now that the duo are located in Los Angeles. "She's hanging with Becca to stay one step ahead," the source said, according to OK!
"She knows she was chosen by default, and fears that Becca's finally 'ready' for Chris," the insider shared. "And that Chris will run off with her."
Also, the reason why Bischoff refused to watch the previous season of "The Bachelor" was due to Soules' relationship with Tilley. "That relationship was supposed to stay on The Bachelor – not come back in real time," the source said. "Now that Becca's hanging around, Whitney's scared."
The newly engaged couple is also yet to fix a date for their nuptials, sparking rumours that their relationship might ape that of Josh Murray and Andi Dorfman's, who got engaged on the dating reality show but got separated a few months later.
Soules opened up about his future plans to People recently, saying he was ready to move back to Arlington. But a wedding might not be on the cards soon.
"I think we are just being happy and enjoying this period in our lives," Soules said. "The Bachelor was a vacuum with crazy situations in a crazy world. I think we're both looking forward to just getting further into our normal lives and back to Arlington. And then we'll talk about wedding plans."