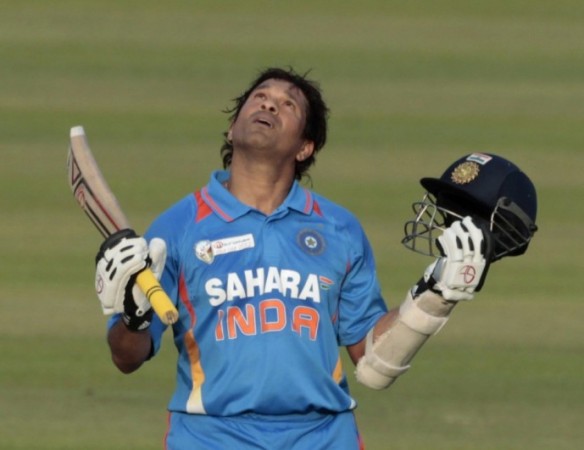 It is common knowledge that India's batting maestro Sachin Tendulkar's 200th Test is just a couple of games away. Now, the much-awaited moment is being blamed for the current dispute between Board of Control for Cricket in India (BCCI) and Cricket South Africa (CSA) which is threatening to derail the proposed Indian tour of South Africa.
BCCI has disagreed to the tour itinerary proposed by CSA and instead invited West Indies for a two-Test tour in a surprise move which sparked off speculations that it was intentionally done to make way for Sachin Tendulkar's 200th Test at home, and thus shorten the South African tour in the process.
England cricketer Geoffrey Boycott said in an interview to ESPNcricinfo.com that BCCI's move would spoil Sachin's reputation instead of making it a memorable one.
"...the tour coming up to South Africa has already been caught in a storm because of Tendulkar, but really it's not his fault. But it's about him, because the BCCI want to curtail a three-Test match series in South Africa and play only two matches so that India can come back home and play a Test match in India and make it coincide with Sachin's 200th Test Match," Boycott told the website.
"There's nothing wrong with that when you've got someone who has played 200 Test matches. It is enormous and he's been a fantastic player, but here's my point about this: when you put one man, whoever he is - it's not his fault remember - Tendulkar didn't ask for this, above the game, that's not right."
The 72-year-old cricketer feels that the move could affect the batting maestro's reputation for no fault of his.
"Putting Sachin's reputation in this position is unworthy of the BCCI. Sachin is a good guy and a great batsman and he doesn't deserve a row between two cricketing countries to spoil his big day," he went on to say.
Boycott also said that BCCI should have kept its word, as South Africa have sponsors and it lead by example as the power of world cricket.
"When the BCCI gave their word to play three Test matches in South Africa, I don't think it's ever right to go back on your word. Whatever the reason, I don't care what it is," he said, adding " I don't think it's good because India is the power of world cricket and they should use that power wisely and be seen as a country that can be held to its word. Had they kept their word, they would have been looked at as the powerhouse of cricket but with integrity."