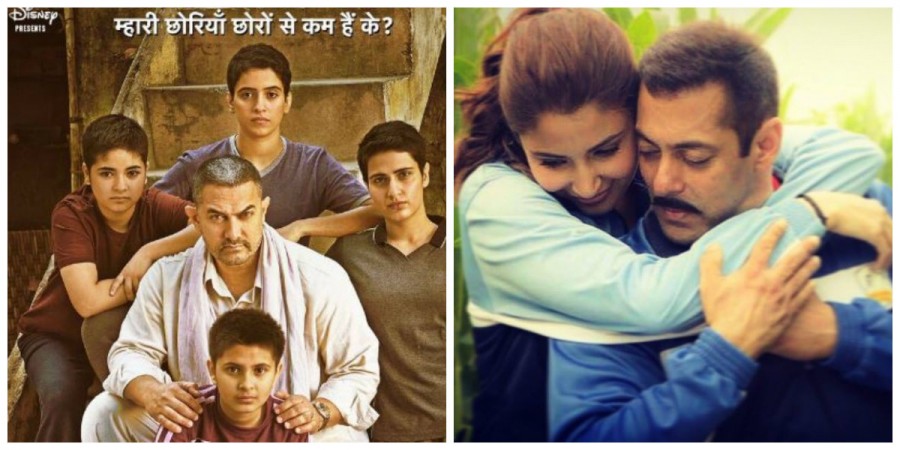 As soon as the trailer of Aamir Khan's Dangal was out, people started comparing the film with that of Salman Khan's Sultan. Both the movies are based on the sport of wrestling.
The trailer of Dangal has a couple of scenes that appear somewhat similar to that of certain scenes in Sultan. The background commentary in the beginning of the trailer, Aamir riding a scooter and the thirst for gold medal are some of the instances that may remind the audience about Salman's Sultan.
Although certain sequences are bound to look similar as both the films are based on the same sport and represent Haryana, Twitterati have been comparing the two films. While some said that Dangal will be a far better than Sultan, some call it just a bit changed version of the Salman starrer.
Like Sultan, the trailer of Dangal too has been receiving positive response from most of the people. Apart from Bollywood celebrities, people in general have also been tweeting praising words about the trailer.
Some are saying that Dangal will not be able to put the kind of impact on box office that Sultan had done. Many others are saying that Aamir's film will be the biggest blockbuster of 2016 and a few others have opined that Dangal might have the disadvantage of releasing after Sultan as the audience may not accept another movie with similar content.
Sultan holds the record of being the third Rs 300 crore earning Bollywood film at the Indian box office after Aamir's PK and Salman's Bajrangi Bhaijaan. Sultan's lifetime collection at the domestic market is Rs 300.45 crore. Will Dangal be able to beat the box office record of Sultan?