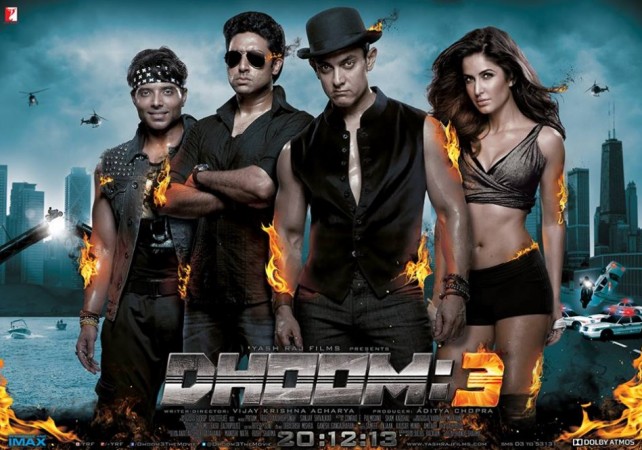 The war lines have clearly been drawn with release of "Dhoom 3" trailer on Wednesday, just days ahead of the release of superhero flick "Krrish 3".
The release of trailer has evoked positive reviews and amassed close to seven lakh hits on its first day. It is also appreciated for Aamir Khan's stellar presence and the high-end actions stunts.
With "Dhoom 3" basking in attention, the focus is also on Hrithik Roshan's superhero flick "Krrish 3" which is set to release on 1 November. It was previously reported that Aamir's timely action of releasing the trailer was an attempt to steal Hrithik's thunder.
Adding to the Roshans' woes, the "Dhoom 3" trailer carries a spark which is hard to ignore. The cast, stunts, graphics, cinematography and music in the trailer is impressive and worth a watch.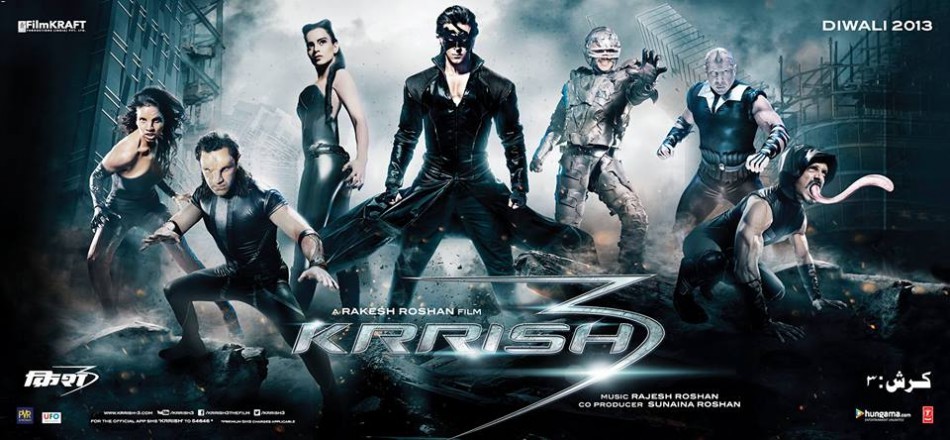 The "Krrish 3" team has been making voracious attempts to promote the film in different television shows and making cast appearances in different states. The film has developed its own cartoon show, game as well as its own set of merchandise.
Rumours of a catfight between the female leads, Kangana and Priyanka, and reports of Hrithik's marriage in trouble, added to the hype around the film. Either way, the science fiction flick has a strong fan base and its trailer hit a record of 17 million views on YouTube. Right from the motion poster to Facebook live chat, the introduction of "Krrish 3" has been interesting.
Incidentally, after the release of "Krrish 3" motion poster, Aamir consequently released the motion poster of his film.
"Krrish 3" will hit screens on the eve of Diwali, which is more than a month away from the release of Dhoom 3" in December. The decision on the release dates of such big budget ventures are weight carefully. In the technology driven era, the most promoted film garners more views, as witnessed in the latest string of Bollywood releases like "Chennai Express".
Both "Dhoom 3" and "Krrish 3" have their share of special effects and stunts, which are centered on a specific audience. Hrithik's superhero flick with its predominant good vs evil theme, alien and mutant villains and animated fight sequences is a children and family-oriented film. Whereas "Dhoom 3" with its undeniable suave stunts is youth-centric given its thrill factor.
Gauging all the equations, "Dhoom 3" has the benefit of doubt with its perfect timing. "Krrish 3" promotions are continuing on a large scale even a day before its release. But it cannot be ignored that Aamir has once again hit a bulls eye with his marketing strategy, which could possibly affect the performance of the Hrithik starrer on its opening day this Friday.