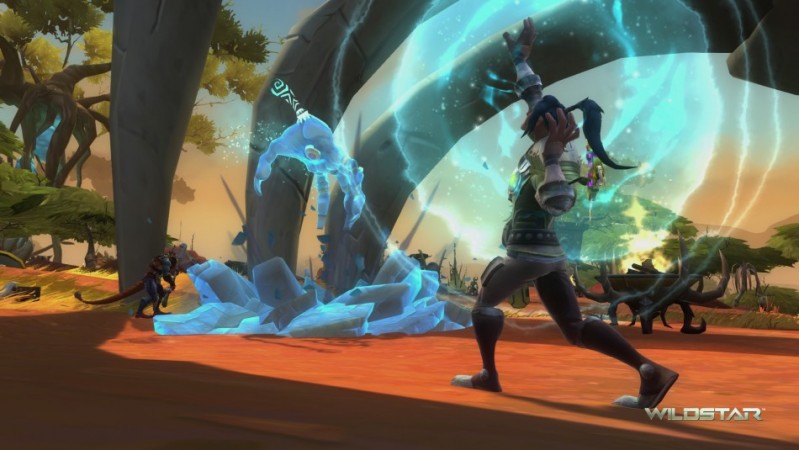 WildStar, the upcoming MMORPG from developers Carbine Studios, will be a challenge to the existing video games in the genre when the Open Beta goes live.
In a post written by the team that developed the game, it was announced that the Open Beta was starting from 8 May and will continue till 18 May.
It is said that players will have to visit the page and request a key. Later, they will be able to enter the Open Beta, which can be played up to level 30. The new key is required only if players have not been part of any other WildStar beta event in the past.
In level 30, players will reach the Farside, where you can float when on the moon with a massive sword. Players will also be trying out Galeras Adventure that is described as an epic tower defence. Players will also get two new abilities: new ability slot and tier points on Open Beta.
The gameplay is set on fictional planet Nexus where the race Eldan has disappeared but has left back its technology and other secrets which can be explored.
Stephan Frost, the producer of WildStar, said that the game was "one of the most feature-complete MMOs" of the past 10 years, reported IGN. He also said that the game will be a challenge to similar MMORPG games like World of Warcraft, EverQuest 2, Lord of the Rings Online and Star Wars: The Old Republic.
He also defended the game's subscription model, saying that the game was like HBO offering 'premium content'.
"We decided to go with the subscription fee because we are a triple-A game. We are one of the most feature-complete MMOs to be coming out in the past 10 years. HBO, for example, is premium content. It has great shows like Game of Thrones and True Detective. They don't charge extra for those things, they're just charging that sub fee and people gladly pay it because it's good. If it wasn't good, they wouldn't pay for it," said Frost.
The game is already available for pre-order. WildStar will be released on 3 June, 2014 for PC.
(Ed: VP)