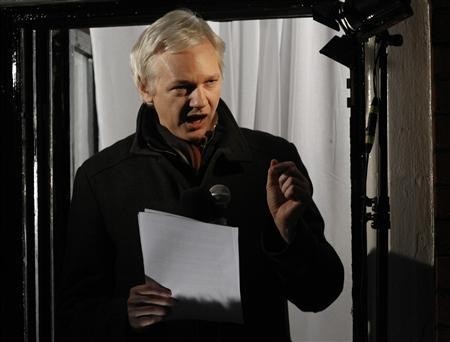 WikiLeaks founder Julian Assange on Wednesday said that the whistleblowing website is planning to release "significant" data associated with the campaign of United States Democratic presidential nominee Hillary Clinton. The information will be release before the U.S. presidential election of 2016, scheduled for November 8.
"I think it's significant. You know, it depends on how it catches fire in the public and in the media," Assange was quoted as saying by Fox News.
Earlier in July, WikiLeaks had released almost 20,000 e-mails from the Democratic National Committee (DNC), which led to the resignation of DNC chief Debbie Wasserman Schultz and dealt a huge blow to the Clinton campaign days before the Democratic Convention.
"I don't want to give the game away, but it's a variety of documents from different types of institutions that are associated with the election campaign. Some quite unexpected angles, some quite interesting and some even entertaining," Assange added.
Currently, Assange is facing sexual assault accusations and has been residing at the Ecuadorean Embassy in London for the past five years to avoid extradition.
WikiLeaks is a global crusader for transparency and came into limelight after revealing classified documents related to the U.S. military in Afghanistan. The site is known for releasing confidential government documents.