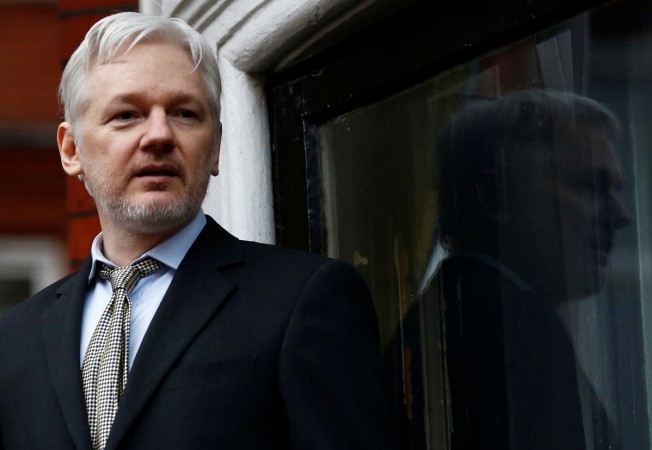 WikiLeaks founder Julian Assange will be questioned by the Swedish police next Monday over rape allegations against him. However, the 45-year-old will not have to leave the premises of the Ecuadorian embassy in London.
Assange was granted asylum by Ecuador and has been residing at the Ecuadorean embassy in London since June 2012. The WikiLeaks founder was accused of rape in 2010 by two Swedish women and is wanted by Swedish authorities for questioning. Assange denies all the allegations.
The Swedish investigators have been permitted to question Assange at the embassy.
Assange has sought asylum at the Ecuadorian embassy as he fears that if he is sent to Sweden to face trial, he will be extradited to the United States for publishing thousands of classified US documents through his website WikiLeaks. If extradited to the US, he could face a long prison sentence or even death penalty.
Ecuador last month had temporarily cut off Julian Assange's internet access at the embassy in London. The country said that it took the steps citing fears that Assange was using internet to tamper with the US presidential elections.
Assange's whistleblowing website, earlier this year, had released leaked emails of the US Democratic National Committee (DNC) right before the party's convention in July. The website also recently released a cache of emails from Hillary Clinton campaign adviser John Podesta's accounts.