Imagine this - your dream trip is right around the corner, you have been saving up for it over the last four years, discussed it at length with your friends, elaborate plans were made whenever you met them.
With anticipations running high, you're all set to embark on what promises to be a great adventure. And then, right in the eleventh hour, your partner says the one thing you don't want to hear - a big NO.
This is exactly what happened in the case of an avid football fan from Mexico. Javi's wife did not give the green signal for his trip to Russia for the ongoing global sports extravaganza — 2018 FIFA World Cup.
Javi, along with four of his friends, had been looking forward to a trip to Russia ever since their plan to be part of the Brazil fever in 2014 failed. They had bought a used school bus and painted it in El Tri colours to join the thousands of Mexico fans who are supporting their national football team in Russia.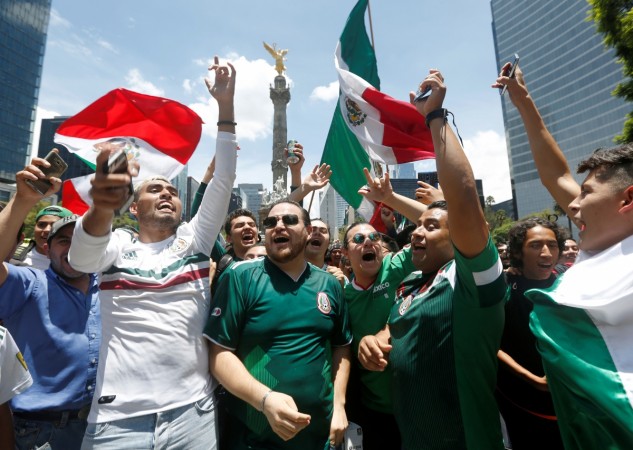 Even as arrangements were being finalised, Javi failed to get the nod from his wife in April. The man himself took to Facebook to post a video, explaining his last-minute pull-out to his friends. The post, as expected, has gone viral, according to Oddity Central.
'My wife won't let me come'
However, his friends, who were initially disappointed, did not give up. They wanted Javi there with them in Russia, at least in spirit, as they set out on the trip with a life-sized cardboard cut-out of him instead.
The cut-out has the following message printed on its chest: "My wife won't let me come".
Cardboard Javi has become a rage in Russia. The group of friends has been posting photos and videos of their trip on Facebook, showing us a glimpse of how happy the man is in Russia.
Javi's cut-out can be seen drinking in pubs, posing for photos with fellow Mexican fans at World Cup parties in Russia and has even been driving their bus around. In one photo, the "missing friend" can be seen lying passed out on the streets of the host nation.
The group of friends from Mexico had traveled to Spain along with their bus, on a boat. From there, they had been driving across Europe before they reached Russia.
Despite their efforts, the group hasn't managed to get any match tickets so far, according to RT.
Check out some photos and videos of Cardboard Javi having the time of his life in Russia.
Notably, Mexican fans celebrated in large numbers both at Moscow and back home after the El Tri stunned reigning world champions Germany in a Group F match on Sunday at the Luzhniki Stadium.