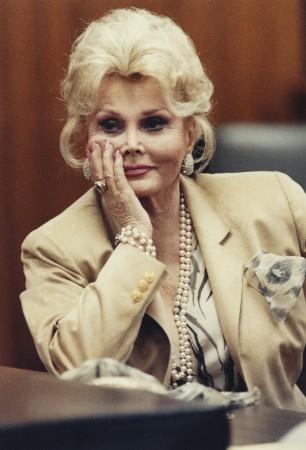 The remains of Zsa Zsa Gabor's daughter Francesca Hilton, who died homeless at the age of 67 last month, is yet to be buried, claims a new report.
Francesca, who was socialite Paris Hilton's great-aunt, died of an apparent heart attack on 5 January and her last days were spent living in dingy motel rooms. But when she couldn't even afford that Francesca, who got just $100,000 out of her late father Conrad Hilton's multimillion-dollar estate, slept in her 1997 Toyota Forerunner, reports noted.
Nearly two weeks after her death, Francesca's remains were unclaimed from the Los Angeles County morgue, and a source told Radar Online that the situation has not changed much even though it has been more than a month since her death.
Although her brother Barron Hilton agreed to provide Francesca a proper funeral and claimed her body, the source noted that her remains are still in a cardboard box in the Pierce Brothers mortuary. Friends told the media outlet that Francesca wanted to be buried at Westwood Cemetery near her aunt Eva Gabor, but the space was reportedly never purchased. She might not even be buried as per her wish, as a source told Radar Online that the Hilton family now plans to spread the ashes to the wind.
"That's insane! How sick can they be?" said her stepfather, Prinz Frederic von Anhalt, when the media outlet informed him that Francesca's remains have not been interred. "We are talking about pocket change."
Reportedly, von Anhalt had previously tried to claim Francesca's remains for burial, but Barron signed the paperwork granting him custody.
Zsa Zsa Gabor too has a plot reserved for her at the cemetery and the 98-year-old is yet to be told that her only daughter has died.
"I don't want to tell her," von Anhalt said, according to Digital Journal. "If they had talked over the last year or so, then maybe I would have told her – but because they didn't talk for so long, there is no reason to tell my wife."