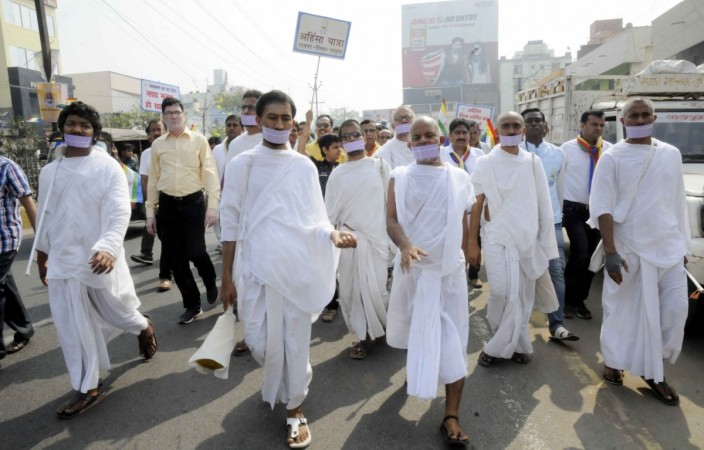 Sanket Parekh, a chemical engineer from IIT-Bombay probably had everything anyone his age would have dreamt of – a well-paying job with several perks and plans of pursuing a post-graduate course in the US. However, the 29-year-old from Mumbai is set to give it all up and become a Jain monk.
Parekh will be one of the 16 people who will take diksha at a ceremony in Borivli, Mumbai, on January 22. While he has, until now, been an atheist, things changed after he spoke to a senior and decided to choose inner peace instead of other materialistic comforts. His senior from IIT, Bhavik Shah also took diksha in 2013.
"I was an atheist," the Times of India quoted Parekh as saying. "I would have got everything if I had decided to have a career, but my inner self would never have been at peace like it is today."
Speaking about what pushed him towards Jainism, Parekh said that he had never thought about it before. But his discussion about routine things with Shah veered towards topics like the soul and inner peace and that is when he decided to take the step and make a change in life.
"It was the first time I was thinking about soul, mind and body. That was the trigger and I went deeper with my search and began reading more about Jainism," the 29-year-old added.
He also spoke about how he broke this news to his family – mother and a sister – and how he convinced them that this is what he wanted to do. "It was hard to convince my mother initially. But when I told her that this is the only path that will make me happy, she relented," he explained.
The 16 people taking diksha on January 22 comprises mostly young people, the youngest being 14-year-old Yashika Lodaya. While there are a few teenagers, most of the people are below 30 years of age, reported TOI.
Meanwhile, this is not the first time a young adult has decided to renounce the world and become a monk. Varshil Shah, a 17-year-old, who now goes by the name of Suvirya Ratna Vijayji Maharaj hit headlines in June 2017 when he decided to be a monk after scoring 99.9 percentile in his class 12 exams.
In September 2017, a Jain couple from a small town in Madhya Pradesh shocked people when they decided to leave behind their three-year-old daughter and give up property worth about Rs 100 crore to become monks. Sumit Rathore, 35, and his wife Anamika, 34 took diksha on September 23 in Surat, Gujarat, and left behind their little girl Ibhya with her maternal grandparents.
Jainism is considered a legally distinct religion in India even though many experts earlier categorised it as a Hindu or Buddhist sect. Since January 30, 2014, Jainism is considered a minority religion in India.