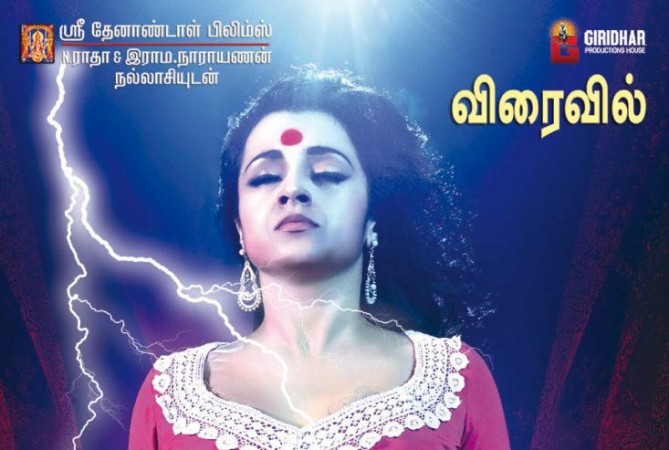 Trisha Krishnan, who is known for promoting her films well, has not been talking about her latest movie, "Nayagi." She has apparently refused to give interviews to the media and is not sharing anything about the film on Twitter, which strongly suggests that the 33-year-old actress is facing some issues with the makers.
Reacting to the buzz, Trisha Krishnan took to Twitter to say that she has her reasons for not promoting "Nayagi." She wrote, "If I am not talking about or promoting my film,there are valid reasons for it.Apologies to my media friends and fans who have been asking me. [sic]"
The actress said that she will open up on the issue soon. Trisha wrote, "I will personally make sure it is explained soon.Thank u all for the consistent support and love. [sic]"
"Nayagi" has been simultaneously made in Tamil and Telugu ("Nayaki") languages. The Tollywood version was released in July and received mixed reviews. The film also failed to do good business at the box office. But the makers hope that the Tamil version will impress viewers.
The Tamil version is being released on Friday, Sept. 16. The film will open during evening shows after 6 p.m. as Tamil Nadu is observing bandh on the day over the ongoing Cauvery row. "Nayagi" has managed to generate quite a buzz as Trisha is returning to Tamil films after her hit film, "Aranmanai 2."
Directed by Govi, "Nayagi" is a horror film that has been produced by Giridhar Mamidipally and Padmaja Mamidipally. It stars Ganesh Venkatraman, Satyam Rajesh, Sushma Raj, Manobala, Kovai Sarala and others.