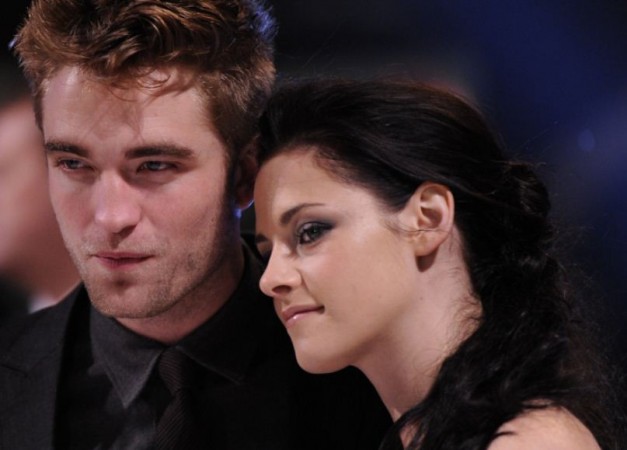 Kristen Stewart and Robert Pattinson were among the hottest Hollywood couples. And their sex scene in "Breaking Dawn: Part 1" tricked everyone into believing that the couple gave their 100 percent while shooting for the scene.
However, the actress - best known for her role as Bella Swan - recently said that she isn't comfortable shooting sex scenes. The "Still Alice" star told Harper's Bazaar UK that shooting for such scenes, including the one with ex-boyfriend Robert Pattinson, are "grotesquely uncomfortable". The actress revealed that the infamous sex scene was definitely not as sexy as it looked on-screen and said filming that scene was pure agony for her as well as Pattinson.
"On Twilight we had to do the most epic sex scene of all time. It had to be transcendent and otherworldly, inhuman, better sex than you can possibly ever imagine, and we were like, 'How do we live up to that?' It was agony. Which sucks, because I wanted it to be so good," said Stewart.
So much pressure, and that's exactly what makes the "Snow White and Huntsman" actress so uncomfortable. "I only hate [sex scenes] when they're contrived. That's when it's grotesquely uncomfortable," she added.
Stewart, who will next be seen in her César-winning role in "Clouds of Sils Maria", also spoke about how women in Hollywood have to work harder to be heard. "Hollywood is disgustingly sexist. It's crazy. It's so offensive it's crazy," said Stewart, who went on to discuss the decision by many of her peers to go topless on-screen.
"I just even question when a fairly established actress finally does a scene on a movie when she shows her boobs and she hasn't done it up until this moment," the Twilight actor said. "And maybe she only did it for the prestigious part and it's okay for this time because it's classy, and I'm like, 'Oh God, thank you for revealing to the world your treasure."