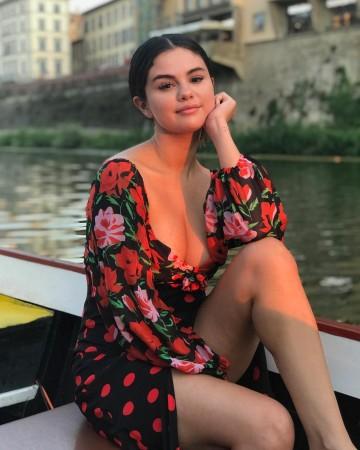 It was only a few weeks ago that Selena Gomez was rumoured to be dating One Direction member Niall Horan. The "What Makes you Beautiful" singer even gifted SelGo his favourite T Shirt for Christmas in 2015 so she could think of him. However, the beginning of the New Year hasn't been great for them. According to the latest reports, Selena isn't ready to commit to a serious relationship.
Hollywood Life claims Selena Gomez, Justin Bieber's ex-girlfriend, has a proclivity to date "bad boys", and Niall does not fall in that category.
Although this revelation must be shcoking for the One Direction member, a source close to Niall said he is taking the news quite well and doesn't want to force his rumoured girlfriend into a relationship she isn't ready for. It appears the two aren't dating at the moment, but they might get back together in the future.
Hollywood Life quoted the source as saying: "Niall is really taking things very well and believing it will all work out to his advantage in the long run." Furthermore, Niall, who is reportedly back in London, is happy to have a platonic relationship with Selena and is hopeful they will see more of each other in the future, according to the source.
In a recent interview with the Rolling Stones, Selena Gomez referred to Justin Bieber and said, "What I would love to be printed is that I am so beyond done with talking about that, and him."
Looks like the "Same Old Love" singer is perhaps enjoying her single life with her lady friends. After all, she spent the New Years with her girl group at what appears to be Tropical Island and posted a fun, energetic picture of them on her Instagram account.