Roger Federer can play until he is 40 "without any issue", according to the Swiss tennis legend's former fitness trainer Paul Dorochenko.
The 36-year-old has been fine form since the start of 2017, having won three Grand Slams – two Australian Open titles and one Wimbledon – in the process. He also won the 2018 Rotterdam Open after defeating Grigor Dimitrov in the final last week.
Federer became the new world No.1 after making it to the semi-final in Rotterdam, eclipsing Rafael Nadal at the top of the ATP rankings. He also became the oldest men's number one, surpassing Andre Agassi's record at the age of 33.
Dorochenko compared the 20-time Grand Slam winner to Real Madrid legend Zinedine Zidane and basketball legend Michael Jordan.
"For me, he can play until he is 40 without any issue. He will stop when he starts losing to more normal people. He likes to win, like everyone, but he likes it more. Federer has this thing that the "tops" have: [Zinedine] Zidane, [Michael] Jordan...he moves in an impressive way," Dorochenko told La Razon, as quoted by Tennis World USA.
Federer's former fitness trainer worked with him in the 90s before he turned professional. Dorochenko stressed he knew the tennis legend had the qualities in him to achieve greatness, despite the athlete's mother's reservation.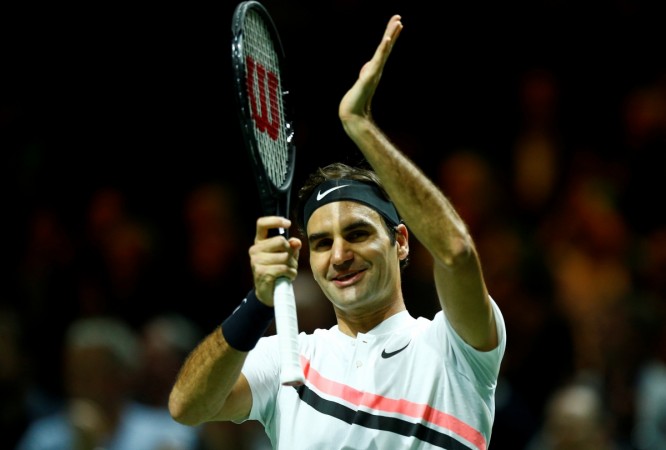 "The truth is that he was a very complicated kid, very active, half crazy," Dorochenko said. "He was a good person, but a very complicated one: was losing rackets, was behaving badly and lost matches," he explained.
"His mother always said me that she didn't see him as very smart, and he really never did very well at school but he loves tennis so much and he invented it. I would have never thought that Federer would have been the player of the century, I could not see him winning in Paris, and he did it.
"I knew he could be a great player, that's for sure, but from here to win 20 Grand Slams... and I think he will win more. The good thing for me is that I made a little part of history, and not so many people worked with him."