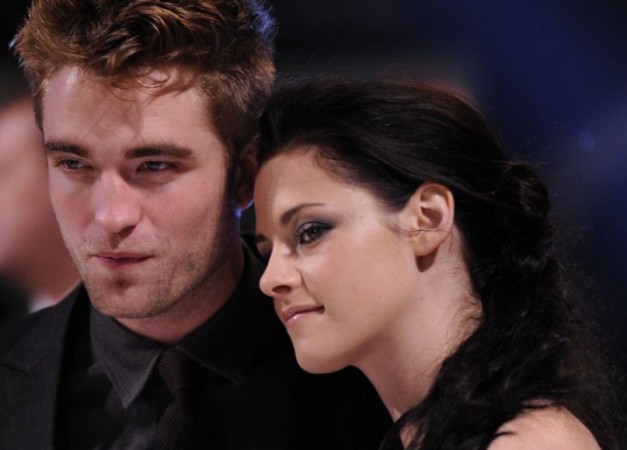 Robert Pattinson and Kristen Stewart called it quits months ago and still both of them are single. Both the stars are young and dynamic and it is quite a surprise to see them not going on dates with the bevy of stars in Hollywood.
Apparently, Pattinson is totally put off by romance since his break-up with Stewart, who was caught cheating on Pattinson publicly. She was seen kissing "Snow-White And Huntsman" director Rupert Sanders, when the media glare caught her. Though after that Stewart issued a public apology, her romance with Pattinson did not catch the same flame.
Pattinson was deeply hurt by Stewart's doing and apparently he still carrying the wound in his heart.
"He would never get back with her; she disappointed him like no one before," a source revealed, adding: "He doesn't look at her the same anymore. But, Kristen that he taught he knew is still stuck in his head. This is why it is so hard for him to move on, he can't trust girls anymore," reported LongLiveGossip.
Pattinson was recently linked to long time friend Katy Perry. However, nothing has been confirmed yet and some reports have even suggested that Perry and Pattinson are more of buddies then anything else.
Meanwhile, Stewart recently revealed to Marie Claire magazine that she has no regrets about the decisions she has taken in her personal life.
"I stand by every mistake I've ever made, so judge away," she said. "You don't know who you will fall in love with. You just don't. You don't control it."
"Some people have certain things, like, 'That's what I'm going for,' and I have a subjective version of that. I don't pressure myself ... if you fall in love with someone, you want to own them-but really, why would you want that? You want them to be what you love. I'm much too young to even have an answer for that question, " she further insisted.
It was also reported that Stewart desperately wants to celebrate her 24th birthday with Pattinson and reuniting with her ex-love is the only thing she wants.