Bollywood actor Ranveer Singh has proved his ability over the period of time and now, he is coming up with another challenging role in Sanjay Leela Bhansali's Padmavati. The actor, in fact, got injured while shooting the movie's fighting scenes, but his injury is good news for the makers.
Yes, it is true! Apparently, Ranveer and people around him have become a bit superstitious. So, whenever the actor is injured on the set of his movies, that flick has turned out to be a blockbuster.
Ranveer has done three movies with Bhansali and out of them, two were a big hit and the third one is Padmavati.
The actor was injured during the shooting of Goliyon Ki Rasleela-Ram Leela and Bajirao Mastani. Similarly, in Padmavati, he had to do hospital rounds. Will his injury benefit the movie's business?
"Ranveer had hurt himself while shooting for Ram-Leela. The film became a huge hit. During Bajirao Mastani, while shooting for a war scene, he suffered a fracture and injured his shoulder badly," a source told DNA.
"He had to undergo rigorous physiotherapy to recuperate. Look at the results — Bajirao Mastani was a hit and both, Ranveer-Deepika, swept all awards. The team is hoping that history repeats itself."
Ranveer will be seen playing ruthless Alauddin Khilji in Padmavati, while Deepika Padukone will play Rani Padmini and Shahid Kapoor will be her husband Rawal Ratan Singh. Set to be released on December 1, the movie is the much-awaited flick of this year.
The trailer has already created excitement among the audience and it seems Ranveer's injury will prove lucky to the movie this time as well.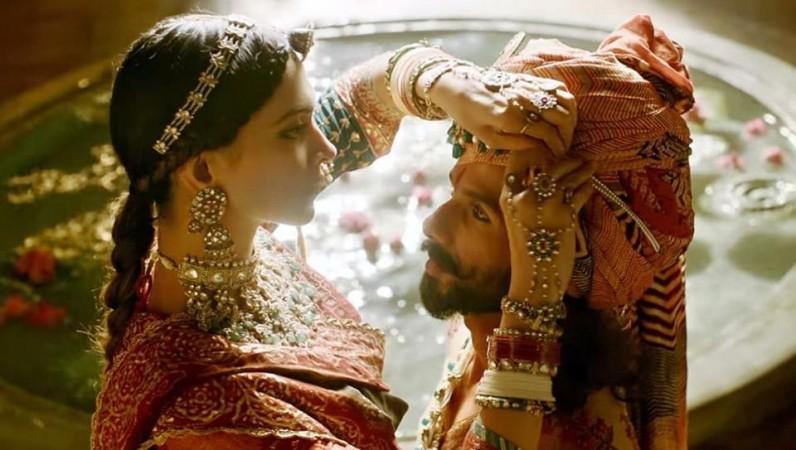 A source told DNA: "Ranveer injured his hand (yet again) while shooting a sword fighting scene for Padmavati. He had to be rushed to a hospital at a late hour. Once his treatment was complete, he went back to the set."
"Previously, he had hurt his ribs, while doing a wrestling scene, and had to get immediate medical attention. Another intense sequence was the cause of a head injury."
Watch Padmavati trailer: