Andre Agassi has said it is unfair to call Roger Federer the Greatest of All Time (GOAT), given the latter's poor head-to-head record against long-time rival Rafael Nadal. The American tennis legend though heaped praise on the Swiss great, who according to him, is a unique player.
Federer has won last five of his meetings with Nadal, but the 36-year-old still trails the world number one 23-15 in overall career head-to-head record. Much of it can be attributed to the world number two's struggles against his nemesis on clay. Notably, the 19-time Grand Slam champion has managed only two wins out of their 15 meetings on the dirt.
However, Federer is widely regarded as the best in the business and he manages to woo his fans with the way he carries himself on and off the court.
"A player cannot be considered the best of all time if he has been beaten so many times by a rival. My choice is purely arbitrary. I could just as easily defend the opposite view and prove to you that Federer is the best. 'The debate has no rational basis, it comes down to 'and if ...'. It's just a debate," Agassi, who is working with former world number one Novak Djokovic, told Le Matin.
He added: "We cannot deny that Federer will mark the sport forever. Federer is unique. In all: greatness, accuracy, ease. He plays tennis so differently from others. 'Federer gives off that feeling of control, of having a solution for every problem."
Nadal pulls out from ATP World Tour Finals
Meanwhile, Nadal pulled out of the ongoing ATP World Tour Finals with a knee injury after his 7-6(5), 6-7(4), 6-4 defeat to David Goffin in the opening round-robin match of Pete Sampras' group. The 31-year-old, who had already clinched the year-ending number one spot after winning the French and the US Open, had pulled out from the Paris Masters last month, citing issues with the knee.
Nadal revealed on Monday, November 13 that he tried his best to continue playing in London, but the injured knee pegged him back.
"I had the commitment to the event, with the city, with myself. I tried hard. I did the things that I had to do to try to be ready to play. It's about the pain. I cannot hold enough power to keep playing. I tried, but [it] seriously was a miracle to be very close in the score during the match," Nadal said after his defeat on Monday.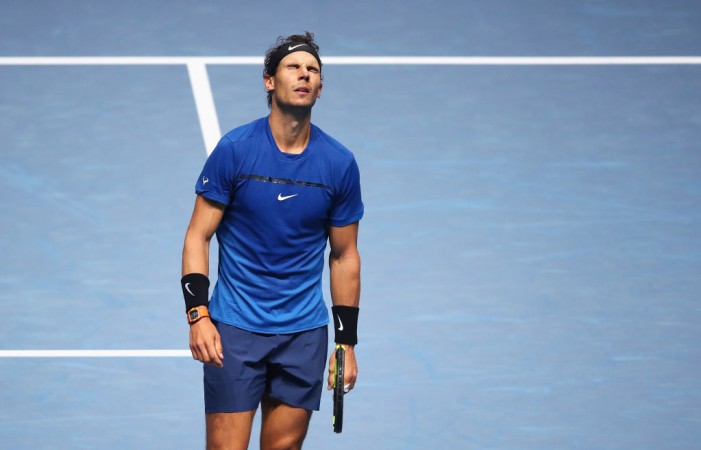 While Pablo Carreno Busta has replaced the Spaniard in his group, Federer, who won his opener against Jack Sock, is now favourite to win his seventh year-ending title.