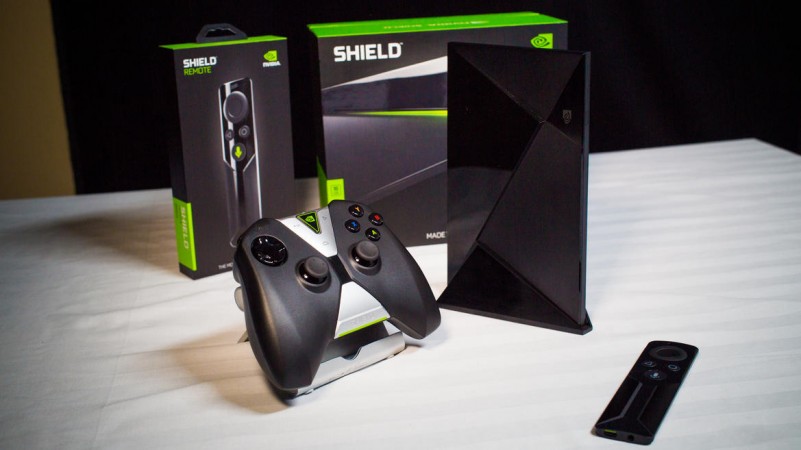 With Sony and Microsoft dominating the gaming industry with their PlayStation 4 and Xbox One, respectively, it might seem there is no scope for new players to even enter, leave alone thrive. After all, we have the burning example of Nintendo. However, NVIDIA's Shield Android TV could buck the trend.
As already known, the NVIDIA Shield Android TV is already out in the US and Canada. Available for $199, this little (well, sort of) device has the capability of turning your TV room into a booming lounge. But fans are wondering whether it's worth investing.
Having said that, is the new NVIDIA Shield Android TV a game changer in an industry dominated by the console big-boys? Well, we think so, and here's why:
More Power for Less Cash.. For Almost Everything
If you think you need boatloads of cash to build a high-spec gaming rig to play the most graphics heavy titles, think again. With the Why NVIDIA Shield Android TV, not only do you get to play the titles you want, but also do that for just $199.
The Shield lets you stream all the PC games you have in your library to the TV, apart from letting you catch up on your favourite flicks in a stunning 4K resolution. Besides, you have a cinema-quality 5.1 or 7.1 surround sound.
Power Meets Looks – The Games Look Gorgeous
But it isn't just the power of the device that makes it to the headlines. It's also about how the device looks, which, we know, will matter to a lot of stylish folks and needless to say, the Shield delivers.
As far as the device's looks are concerned, the Shield comes with a solid build designed in a glossy black shade with a light green trim over it. The controller for the same will also impress most gamers, as it supports a headset input so that you don't wake up your neighbourhood while gaming late night. We are just waiting to find out Doom 3: BFG edition works on the Shield.
Shield Isn't Your Everyday Set-Top Box
When we speak of set-top boxes, there's not much to look forward to in the market, as far as gaming is concerned. They are often poorly assembled and look mediocre, to say the least. However, NVIDIA has broken such notions associated with set-top boxes and presented the Shield as an Android TV device. If you still think these are just claims, let us remind you about how the device has been built around the company's revolutionary Tegra X1 mobile processor.