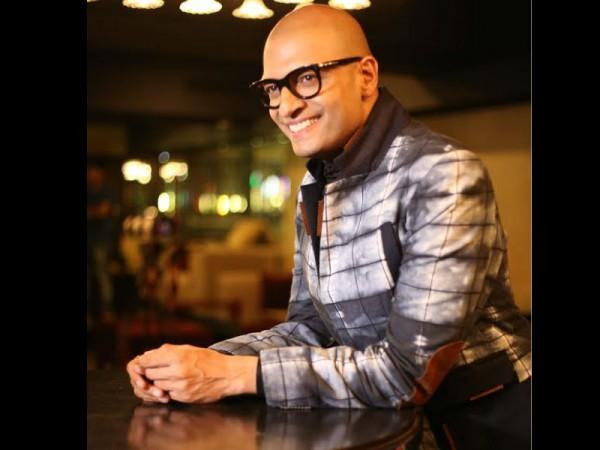 Image consultant and grooming expert, Neeraj Gaba is all set to be a part of "India's Next Top Model" season 2.
Being one of the mentors and panelists in the show, he will be seen grooming the contestants of "India's Next Top Model" 2016. VJ Anusha Dandekar is the other mentor and panelist. On the other side, photographer Dabboo Ratnani, and model and actress Lisa Haydon will be seen as the judges. The second season of "India's Next Top Model" will start from July 10 and will be aired on MTV every Sunday at 7 p.m.
In an exclusive interview with International Business Times, India, Neeraj spoke about the level of competition of the show this year, how he would help the participants learn the nuances of modelling and also why there has not been any international pageant winner from India after Priyanka Chopra since 2000.
International Business Times: You have the reputation of being one of the most entertaining judges and you have been in the industry since long. What made you decide to judge this relatively new show?
Gaba: I have always wanted to be a part of something wherein a grooming of certain kind is involved. When I say grooming, my grooming is very holistic, inside-out kind of a grooming. I feel it (India's Next Top Model) is a great integration. Fashion has always been a part of my career journey, alongside image consulting. So this was a very good marriage of both my fortes that I have. And the season 1, I hope everybody liked. So that's why I am in the second season too.
IB Times: How do you groom a contestant?
Gaba: There is no method to this madness because every person is different. My whole idea when I say grooming and image consulting is that you have everything in you and that is why you are shortlisted to become a part of the programme. The whole idea is to help you develop your capabilities and not to put in anything new. You have it all in you and the aid that I can provide you is just to help you identify that you have it in you. When you start believing this, you start showcasing that as well. I try and make them a person of their own. Because modelling is one such profession where if you are not unique, people are not interested in you. Every brand positioning is unique and they like to be associated with people who bring a certain kind of uniqueness. Do not try and copy anybody else because what you have nobody else has and what they have you can never have, that is what I try to make them believe.
IB Times: What is the most difficult thing about grooming them?
Gaba: The most difficult thing that happens for them is to open up and start accepting the ideas that are coming from a complete stranger as they don't know me and I don't know them. Initially they don't believe in you because they have led their lives in their own values and own way. India's next top model is a huge platform which has three bases: deconstruction, construction and reconstruction. So we deconstruct them, construct them and if needed, reconstruct them.
IB Times: What are your expectations from season 2 contestants and what new can the viewers expect from this season?
Gaba: I feel last season we majorly had girls, this season we have models. Though they may not be experienced models, but they still have that bent of mind to be models. So, expectations are very high. Most of the times they live up to it, but there are times they don't because they are ignorant. They are also here to learn. Where season one ended, season 2 starts, in terms of competition and the level of complexity. The tasks, the challenges, the photoshoots, are way difficult and very new to Indian market. It is a lot of new creative stuff that is coming up for the Indian audience and the participants and for the people who want to be models.
IB Times: How is your equation with other judges of the show?
Gaba: We are four different people from four different sets of spaces, understanding, beliefs and that's the best thing. There are times when we think that we will disagree, but we all are very agreeing on one thing, and when we think that we all will agree on one thing, there is a huge difference but that's the best thing. If we all agree all the time, then there is no creativity, there is no growth. I always believe that from disagreement comes growth, but the disagreement has to come from a place of knowing and here we all have come from a certain level of knowing. So it's an interesting mix.
IB Times: Of late we have seen numerous incidents of body shaming happening on social media. What do you have to say about it and how should one handle all these?
Gaba: Yes, a lot of people fall into body-shaming and it's a very sad thing. When it happens once or twice, one can ignore but when it becomes a regular thing, it starts affecting. There is no perfect body to say. There are people who like skinny body, there are people who like toned physique. So, body shaming itself is a very passé kind of a thing. Today everybody needs to be healthy. They need to believe in themselves. There was a time when being very thin and being that model size was taking on the whole world. But then things changed and models are allowed to walk on the ramp only when they have a certain body weight. So, yes body shaming has been happening. However, now the modelling world is also kind of growing. We have come into this understanding that everybody comes with different body shapes and it is all about being toned up. So, now there is what we call as "plus size" models, who are equally respected. Being healthy is an individual choice. Nobody has the right to go ahead and comment on somebody's healthiness unless asked for. Body-shaming is not acceptable because everybody is going through their own challenges and everybody comes from a different genetic code. So you can't expect to see everybody in the same "dhacha". It is all about feeling healthy. If you honestly think you are healthy the way you are, then you should give a deaf ear to what people say.
IB Times: The last one from India to win Miss World title was Priyanka Chopra in 2000. What do you think is lacking as there has not been any international pageant winner from India after 2000?
Gaba: Any international pageant has a certain set of criteria that they look out for in the contestants. Maybe earlier, the selection criteria used to match them (Indian participants) better, and now people who are being crowned are matching the criteria. That could be one reason. Also, earlier, everybody whoever came into modelling, were very diligent about their work. Today anything that has glamour and glitz attached to it, people see it as a shortcut to fame. And anything that we see as a shortcut to something definitely does not yield the required result. Attention span of youth is getting very short these days too. It has started reflecting everywhere, even in their careers. Earlier people used to sustain in a job for at least 5 to 8 years, and at times a lifetime, but today people switch jobs in just nine months. It is this quick gratification from life that is making things difficult. So in modelling, most of the girls think that okay I have come, I have worked in couple of fashion weeks, I get pictures clicked here and there, and may be some Bollywood producer will see me and I will get a film. Nearly 90 percent of the aspiring models aim at getting into films and hardly 10 to 20 percent of models understand that their core competence is being a model because a model is somebody who has very unique looks. Today, models lack perseverance and dedication. Priyanka Chopra, Yukta Mukhi, Aishwarya Rai Bachchan, Sushmita Sen- they had that dedication and it became part of their journey. It (Modelling) did not become just a stepping stone for them. If one wants to become a doctor, one has to put in those five years of study to become a doctor, similar goes with any profession that if you really want to excel in something, you need to invest that kind of time and effort.