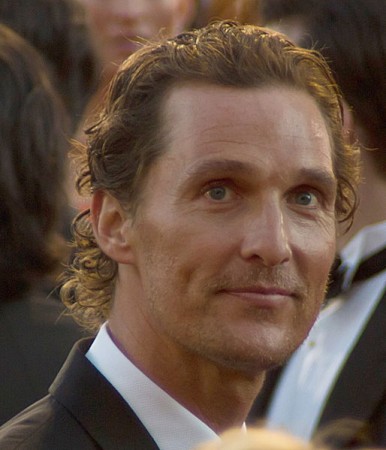 Matthew McConaughey might not be a part of the "Magic Mike" sequel as he has become too "expensive" after winning an Oscar for his role in the Dallas Buyers Club, according to Gabriel Iglesias.
However, he hasn't seen the whole script, the actor admitted to Dish Nation .
"All they're telling me -because they haven't shown me the whole script yet - is that they're taking the show on the road…so something tells me it's not going to be shot in Florida like the last one , " he said.
"Word has it Matthew is probably not going to be involved in this one...he's worth a lot of money...that whole Oscar thing, the nerve right?" Iglesias said.
McConaughey will next be seen in Christopher Nolan's science-fiction adventure "Interstellar," which is about a team of space travelers who travel through a wormhole. The plot is expected to feature time travel and alternate dimensions, according to reports.
Besides McConaughey, the movie will feature Anne Hathaway, Jessica Chastain and Bill Irwin among others.
Meanwhile, the "Magic Mike" sequel is set for a July 4, 2015 release, it was announced in April, and at the time Channing Tatum had expressed hope that the entire cast would once again be reunited.
But long before the release date of the sequel was announced, several reports claimed that McConaughey would not be back for a sequel.
"Taking his shirt off is what got him to the forefront of Hollywood, but he is adamant that since he won an Academy Award, his acting skills should get him jobs,"a source told the Star magazine in March, according to Gossipcop, which debunked the report.
Tatum recently revealed the plot of the sequel and hinted that it will revolve around the male strippers going to a convention, which Tatum believes, will be similar to something he attended when he was 19.
"The women would come from miles and miles around," Tatum told GQ, recalling one audience numbering 3,000. "Then you lock the doors and you say all bets are off. It gets zany and crazy, and it's a wild ride. It's an incubator for insanity. It doesn't matter almost what you do onstage. I don't want to put anything in black and white on a page, but if you've been to one, you know how crazy it gets, and now pour kerosene on that. You've seen 'Magic Mike' -- now multiply that. Mob mentality. It's just exponentially crazier. I thought it was absolutely insane."